OPPO R9s Black Edition Arrives with New Ambassador, Neelofa
Oppo's R9s has undoubtedly been at the forefront of the camera smartphone camera experts selfie-centric line of devices. The R9s launched a few months back in January. The phone comes with one of Qualcomm's best and most efficient mid-range performers, the Snapdragon 652 (MSM8976) clocked at 1.6GHz and is supported by 4GB of RAM. But the hallmark of the OPPO R9s is the 16-megapixel selfie and main cameras which are augmented with Dual phase detection autofocus (PDAF).
The main sore spot for buyers, however, has been the lack of colour variation. However, OPPO has been diligent in offering special colour runs of the device beginning with its recent Valentine's special introducing an elegant red edition of the OPPO R9s. While the device doesn't come with any new bells and whistles, it brings the same specifications and selfie shooter as that make the OPPO R9s a winner.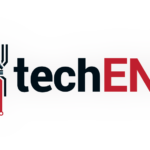 Black is timeless – so says OPPO in their marketing for the device. Still, is that enough to make you get the OPPO R9s? The Black Edition of the OPPO R9s retails for RM1828 the same price as the regular R9s. Pre-orders start on May 3 – 9 2017 via official OPPO Stores, their more than 700 distributors, their various telco partners and online via their online partners such as LAZADA and 11street. Pre-orders will comes with a WeLoop Now 2, OPPO's entry into the Wearables arena worth RM200.
In addition to their announcement of the new Black Edition, OPPO took the chance to announce the signing of one of Malaysia's up and coming artistes and entrepreneur, Neelofa. According to Chen Lu, Neelofa and the personality of R9s Black Edition are a match made in heaven.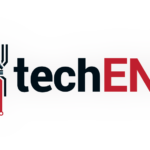 So let us know if you're getting the R9s Black Edition.