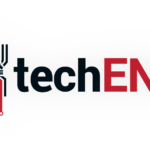 The Oppo N1 Mini has finally landed in West Malaysia. With its unique rotating camera, it is available throughout Semenanjung Malaysia. Sadly, those in Sabah and Sarawak may have to wait till after Hari Raya holidays are over.
The Oppo N1 Mini is the miniature version of the Oppo N1 and is priced at RM 1398 (USD$ 440). Sporting a 5 inch 720 p display screen, the device is equipped with 1.6GHz Quad-Core Snapdragon 400 processor with 2GB of RAM. The gadget also sports a 16 GB worth of storage. Bad news is however, is that the storage space is not expandable.
The device does have a 13 megapixel camera similar to the larger standard version of the phone. However, that is where the similarities end as the younger brother has been equipped with additional features such as Animated GIF and a UltraHD mode which produces a higher 24MP image. The N1 Mini also supports 4G LTE unlike the standard N1 and it runs on Android 4.3 Jelly Bean. 
The N1 Mini equipped with 2,140mAh capacity battery has blown many away with the rotating camera it sports and its photo beautification tools. This device definitely looks to outshine its bigger brother!
Let us know in the comment box whether you'd spend that much money for this bad boy!
Source: LowYat