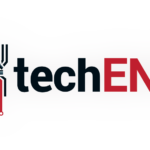 The OPPO brand has established itself as one of the most popular smartphone brands when it comes to excellent selfies or self-portraits. At the end of 2017 the Chinese smartphone giant released the F5, the new selfie expert designed to lead the way in selfies. With 20-Megapixel facing the user, it should come as no surprise that it was the new selfie expert. It was also a replacement for the aging F1s device. It proved to be one of the more popular smartphone of choice as well in Malaysia with encouraging sales numbers.
The OPPO F5 came in Gold, Black, and Red colour options; which were already brilliant colour choices. Today though they have a brand new colour; a shade of blue.
Welcome to Dashing Blue, OPPO F5's new colour option. It is also the OPPO F5's new premium colour for the discerning OPPO fan. In conjunction with the OPPO F5 Dashing Blue edition, OPPO also released a new romantic microfilm staring their ambassadors, Min Chen and Eric Chou.
Other than the brilliant Dashing Blue colour option of the OPPO F5, the device remains the same selfie expert that is the original OPPO F5 which was launched late last year, here.
The OPPO F5 Dashing Blue is available for pre-order from the 5th of February, 2018 until 10th February, 2018. Price for the new colour option has not been announced yet. Even the official availability is not announced or confirmed just yet. We will update this space once we get any updates from OPPO though, so do keep a look out.
Source: OPPO
---
Also published on Medium.