---
In Malaysia if you talk about OPPO you talk about their smartphones. You are not wrong though as they represent a large part of the budget smartphone in the market. In fact with their 'camera phone' moniker, it is pretty much unmistakable. However many may not know that OPPO is abot more than just smartphones. In fact they are also a major player in the audio systems industry.
A little bit about the audio systems part of OPPO then. Known as OPPO Digital instead, they focus largely on designing high-end audio and video equipments. Since its inception in 2004, OPPO Digital have released high-end DVD players, moved to Blu-Ray players, and made high-end headphone amplifiers and planar magnetic headphones. These products earned OPPO Digital plenty of awards in their own categories and are world-class. These products are also statements that OPPO is always at the forefront of technology to produce the best audio and video experience for their customers; and the new trend now is wireless.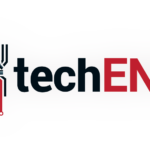 Enter the Sonica then. The OPPO Sonica is OPPO Digital's answer to an ever evolving market demanding a smart solution to cable management. As with plenty of audio systems as well, cable management is an issue. While cable is a very big part in delivering the purest form of audio visuals, the world is trying to get rid of it; due to its clutter for the most part. So OPPO's new Sonica is free of cables.
The Sonica is marketed as a Wi-Fi speaker solution in the market. It does pack Bluetooth and AirPlay technologies as well however for flexibility and versatility. Its compact design also helps in its placement almost anywhere you can think of in your house. The companion smartphone app allows you complete control over what the speakers can deliver in terms of audio quality and presets. The Sonica can decode audio files up to 24-bit/192kHz from either your smartphones, USB Drives, DLNA servers, and NAS Drives. Certain formats that it can support for ultimate audio experience are FLAC, WAV, and Apple Lossless. If you so might, you are able to connect multiple speakers in different rooms in our house to deliver unparralleled audio experience in your homes.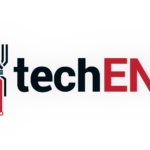 The Sonica is designed and tuned by Igor Levitsky, the person behind the brilliant award-winning OPPO PM-series Planar Magnetic headphones. The drivers, amplifiers, and chassis have all been designed and tuned for the best audio engagement possible.
This could be the way forward for you audiophiles and enthusiasts out there looking for the most modern solutions for your audio needs. Of course after listening to the sample and demo units, it still cannot hold itself up against a traditional HiFi system with the trusty vacuum tube amplifiers; but hey it is wireless, and you can link up as many speakers over the same network. The OPPO Sonica Wi-Fi speakers will be available in CMY stores and other audio specialist stores nationwide for MYR1,299. Photos and press release after the break.
 OPPO Digital Launches Sonica Wi-Fi Speaker in Malaysia

"Where Sound Takes You"

Kuala Lumpur, October 26th, 2016 – OPPO Digital, renowned for award-winning universal disc players and personal audio products, announces that a new product series, the Sonica Wi-Fi Speakers, available in Malaysia now.

Sonica is an elegant and powerful Wi-Fi speaker designed with state of the art technology delivering unbeatable sound quality in a compact package. Sonica comes equipped with Wi-Fi, AirPlay and Bluetooth capabilities, and the companion smartphone and tablet app makes it easy to manage multiple speakers on the same network. The Sonica app puts users in the conductor's seat, allowing users to have every speaker play the same song in unison or enjoy a difference listening experience around every corner.

Acoustic design and tuning of the Sonica Wi-Fi Speaker is performed by Igor Levitsky, the same designer behind the award-winning OPPO PM-series planar magnetic headphones. The speaker drivers, amplifiers, and chassis have all been expertly tuned for a deep, pure, and engaging sound that can be further optimized with built-in presets for different room sizes, speaker locations, and listening preferences using the Sonica app.

Sonica is capable of decoding audio files up to 24-bit / 192 kHz from users' mobile devices, USB drives, DLNA servers, and NAS drives. It supports established lossless audio formats such as FLAC, WAV, and Apple Lossless, so you don't have to compromise on quality. Additionally, multiple built-in adaptive antennae with MU-MIMO technology ensure stellar signal strength for 2.4 and 5 GHz 802.11ac Wi-Fi (compatible with 802.11a/b/g/n), meaning users stay in control of the experience wherever in the house they may be.

Sonica was first released in California, U.S.A on May 20th 2016, and has raised a large amount of attention and recommendation among HiFi media and reviewers. Malaysia consumers can expect a stylish product to add to their living space and to enjoy emotionally engaging music with the Sonica Wi-Fi Speakers. For more information, please visit https://www.oppodigital.com.my/sonica/.

 

About OPPO Digital

OPPO Digital is located in the heart of Silicon Valley in California. OPPO Digital designs and markets high end audio and video equipment, including Blu-ray disc players and personal audio products such as headphones and headphone amplifiers, mainly targeting markets in the USA, Europe, Japan, and Australia. OPPO Digital's products are designed and developed by their R&D team in the USA.
* Trademarks mentioned in this document are the property of their respective owners.