Shopping online has to be one of the greatest gift the internet has given us. It redefines convenience and shopping, because you do not have to walk so much anymore for one. You do not even have to walk more than a few steps to buy things online. You can do it from your own dining table, or your office, or your study, or even in the toilet seat if you want It also gives you the choice of just shopping for a short quick while, or you can spend hours browsing through the app and impulse buy. It is still shopping, without all the inconveniences of getting to the shopping mall.
One of the inconveniences of traditional shopping is physically carry your things home with you. If you have one bag, it would be fine. What if you have ten bags, or more? They can get a little overwhelming to move. Not with online shopping, because everything is delivered right to your doorstep. Most of the time too, if you shop on Shopee's ShopeeMall, you get your stuff within a week or way less. Now though, with Shopee24 you get your stuff in about 24 hours from your purchase (next day delivery).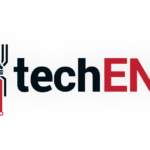 To get your items the next day with Shopee24 Express Delivery you have to purchase your items before 2.00 p.m. on a weekday. If you see your item with the Shopee24 label there too, you are pretty much guaranteed next day delivery as long as you make your purchases before 2.00 p.m. and on a weekday. If not, the next shipment will be free.
In conjunction to Shopee24 Express Delivery service by Shopee, Shopee introduces yet another sales festival happening from the 24th of June, 2019 to 7th July, 2019. Dubbed the 7.7 Orange Madness campaign, the sale festival will offer the usual things that Shopee offers on their sales festivals. You can expect some Shocking Sales, "One or Not", plenty of vouchers (up to MYR 7 million in vouchers), and of course, the Shopee Quiz at 12.00 p.m. every weekday.
The Shocking Sale though offers prices lower than before. Prices go as low as MYR 0.77, so you would have to keep a look out all the time. "One or Not" makes a come back with the upcoming Xiaomi Mi 9T, a new Samsung Galaxy S10, a 50-inch LED Ultra HD TV, a smartwatch, and even a Nintendo switch kit all for MYR 1.
The Shopee app is avaialble for free on the Apple App Store and Google Play Store. The Shopee24 Express Delivery is available today onward on selected items. Of course, you would need to look out for the Shopee24 label on your item. The Shopee 7.7 Orange Madness campaign starts on the 24th of June, 2019 and ends on the 7th July, 2019. For more information on the Shopee 7.7 Orange Madness you can always head to their app or website.