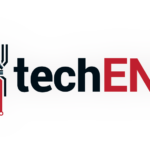 If you have not yet heard, the OnePlus brand made its name back in 2013. That is the year also when we thought that there was a huge barrier to entry for new smartphone makers. OnePlus defied the market norm then by releasing an high-end smartphone with awe-inspiring hardware but with prices made for mid-rangers. That was the OnePlus 1 that was dubbed the flagship killer. The only downside to this smartphone was that it was not available to the masses. It was available at limited numbers and only the selected few people who actually got an invitation to buy one somehow got to purchase the smartphone. The same goes for the OnePlus 2. The OnePlus 2 though got more interest and generated slightly more sales than the first OnePlus  and it brought a revolution to smartphones at the time of its introduction with the USB Type-C. However the OnePlus 2 is nearly one year-old now; and in the smartphone industry that is old. Of course then we are expecting the OnePlus 3 in these coming days (tomorrow in fact).
Until the next "Flagship Killer" smartphone from OnePlus is actually out and announced, nothing is confirmed of course but at the same time there is the rumour mill and leaks. For one, its looks. Back in May this year there were some leaks on the actual look of the device. What was seen with the 3 was that it adopted a much more familiar smartphone design and material that normal manufacturers use instead of the exotic type of materials and out-of-the-norm design language in hardware placements. Recently though the renderings that comes out of OnePlus seems to confirm the conventional industrial design that is adopted for their new Flagship Killer device.
Earlier this month as well OnePlus has decided that the people deserve some more extra leaks and of course for a company that is not really known for its subtlety released sample photos that was taken with the OnePlus 3 through Twitter. It was not just OnePlus in fact that released some photos, its CEO actually beat his own company to the punch by posting some sample shots from his lunch. That would also confirm that the new Flagship Killer that would come with a pretty decent camera; 4640 x 3480 pixels or 16-Megapixels to be exact.
Check out these amazing sample shots taken with the #OnePlus3 camera. Which is your favorite? pic.twitter.com/7A3gfzUX87

— OnePlus (@oneplus) June 8, 2016
Rumours also says that this device will at least pack 4GB in RAM size and 32GB is memory size. That is, if you actually get the cheapest model of the lot. Which means we can actually expect something in the 6GB RAM region as well with more memory options. Sources also say that this will be packed with the top of the line Qualcomm Snapdragon 820 processor making it one heck of a smartphone as well. Topping all that would be a 5.5-inch 1080p display. NFC, fingerprint sensor, and USB-C are of course pretty standard to be fitted on the device.
Whatever it is though, it does look like a fine piece of machinery with plenty of potential. Prices are yet to be revealed but we are expecting that it will sell slightly more expensive than the OnePlus 2 due to the higher spec it boasts. Rumours point to the range of about US$300 to US$430 for the available ranges of the OnePlus 3. What is interesting is this will not be an invite only purchase type of thing that OnePlus is famous for. You can actually buy this thing of its site globally. It also looks like we have nothing to worry about with stocks running out fast either as they have prepared one million units to go on sale. The official reveal date of this Flagship Killer will be 15th of June, 2016 at 2.00 a.m. Malaysian Time +8.00 GMT. It will not be a live event sort of launch, instead it is going to be a VR launch. If you are interested to watch the launch yourself do prepare your VR goggles and head down to OnePlus 3 VR Launch here.
Sources: Pocketnow (1)(2), Android Authority, TechnoBuffalo