The first thing that comes to mind when we think of Grab is usually getting a ride from point A to point B. However, last last year, the  company began its move to become a super app which consumers use for most of their everyday needs. They started this move with the introduction of GrabPay, an eWallet which broke Grab from its e-hailing roots into e-commerce and finance. Shortly after, the company revamped their app interface with a sleek, modern look and announced that they were intending to become a go to app for consumers. This also saw the announcement of a food delivery service, GrabFood and GrabFresh, which has yet to be launched in Malaysia.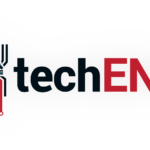 That said, the experience of using the many Grab services has been pretty fragmented. To make use of the GrabFood platform, you had to download a separate app. That ends on April 17! GrabFood is now being integrated into the main Grab application and the company announced that it's retiring the GrabFood application on the Google Play and Apple App Stores. The move to integrate GrabFood into the super app comes on the first anniversary of its announcement. With this move, users will no longer have to jump between applications to get access to GrabFood, instead, they'll be able to grab some grub simply by clicking on the GrabFood tile in the application.
This slideshow requires JavaScript.
Together with this announcement, Grab also announced that their GrabFood service will be making its way to Penang, Johor Bahru, Melaka, Kuching and Kota Kinabalu starting on April 22. The GrabFood platform will allow users to get access to their favourite foods in the comfort of their homes. Since its launch, the platform has grown tremendously from a limited selection of merchants vendors to housing over 3000 quality merchants; both from large chains and popular local eateries. The expansion of the GrabFood platform not only sees tremendous growth in new areas of availability, new partners are also signing up. New partners which are now available on the platform include popular bubble tea outlet, The Alley, Coffee Bean & Tea Leaf, Baskin Robins, MyBurgerLab, MyPizza, Texas Chicken, Secret Recipe, La Juicera and Super Saigon among others. These new partners join a platform which has helped their partners increase their revenue by 10% to 20%.
Grab has also been upfront with its efforts to help physically challenged individuals make a living. They announced that they were opening up driving to individuals who were mute. This has undoubted helped many individuals who are still able to make a living in spite of their challenges. With the announcement of the expansion of GrabFood, the company has also highlighted that there are a number of GrabFood riders who belong to this physically challenged group.
In a nutshell, GrabFood will now be available in the Grab application. The service will be launching in Johor Bahru, Malacca, Kota Kinabalu, Penang and Kuching from April 22, 2019 and you have even more choice from the increased number of res taurants making their way on the platform.