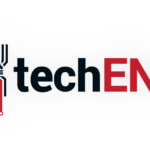 Notebook Italia have discovered that a second Nvidia Shield gadget is in the works as this was illustrated in documents at the Global Certification Forum and FCC. Shield is the company's gaming system that is based on Android that joins a 5 inch screen with a gaming controller. The documents refer to device as the "Shield Tablet" and it looks Nvidia is going bigger than ever. The documents have illustrated the device to look however, like a normal tablet without an integrated controller.
The first of the Shield series was one of the first devices to utilize the Nvidia's Tegra 4 SoC and with the Tegra K1 just hitting the market, it would be expected that the Tegra K1 be involved in the Shield Tablet. An official announcement however has yet to be released by the company.
The Global Certification Forum, a group that tests devices for mobile network interoperability, put up an entry for a Shield Tablet made by Nvidia supporting 3G and LTE. This suggests that the Shield is close to release. With reference to previous leaks, we're expecting the Shield Tablet will sport Nvidia's powerhouse Tegra K1 chip, a 2048 x 1536 screen, 2GB of RAM, 16GB of storage, and a 7MP rear camera.
With this new device, is Nvidia looking to move away the Shield console? Only time will tell as we anxiously wait for more details to surface.
Source: Arstechnica