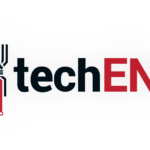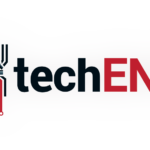 As many of you know the Finnish icon is no more Finnish. Nokia recently was bought by Microsoft and therefore is now American. Since the deal went through though the Finland based manufacturer hasn't been active in releasing new devices, and because they have been quiet Windows Phone keeps losing market share. Microsoft shared recently that they expect to increase their market share to 7% by 2018 from the 3% that we are currently seeing. The issue is that Windows would have to push their manufacturers to produce hardware that people would buy. As in release devices consistently. While the buzz around Windows Phone 8 has died out with the initial releases of devices Microsoft should not end it there, Especially with the release of Windows Phone 8.1. Nokia, after being quiet for so long recently have leaked details about their new releases down the road. Of course there are no details regarding the specifications that the devices will be getting. But we know which categories Nokia plans to land in.
Starting with the flagship that is to be released this year (of course) we have a codename McLaren. We also see some mid-rangers that might take on the U.S. market are codename Tesla and Superman. Hitting the bottom part of the market Nokia lines up codename Rock – or Lumia 530. These will run on GDR1, the Windows Phone release after Windows Phone 8.1 and should hit the shelves in the third quarter of this year. Nokia sets its eyes on the long term though as there are also plans already drafted out for next year's releases. The 2015 flagship is codenamed Talkman. Alongside the flagship there is a phablet category device codenamed Cityman. There are two more that are supposed to be released with the phablet and flagship codenamed Makepeace and Dempsey. Details about the 2015 devices are even more scarce than the ones supposed to be released this year. There is no mentions also on what operating system the 2015 devices will run on.
Despite the plans, Nokia has a bad habit of scrapping their plans and release a totally different thing right after that. Will the tradition continue with Microsoft at the helm? We don't know for sure. We also don't know whether these devices will come to Malaysia or not. What we do know is that Nokia should get much more software support directly from Microsoft and that should help with its appeal in the market.