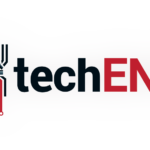 Remember the Nokia X lines of devices? The Nokia X line is a line of device that are meant to be Nokia's first foray into Android. As the name suggest it could just be an Xperiment (experiment if you don't get it). Soon enough the Finland based firm comes up with the Nokia X2, funnily under the wings of Microsoft themselves. So despite the Android moniker both of the X and the X2 families work much like a Microsoft Windows Phone device except that they running on Android.
Recently the Nokia X is updated by Micrsoft. So what does it do? New Android? Nope. The Android Play Store finally? Nope. More Nokia Apps tailored for Android? Nope. Instead the Nokia X lines have just become more Microsoft than Android. The Update adds three of Microsoft's existing software services; the OneNote, Outlook.com, and the Microsoft OneDrive. These join the existing Microsoft Skype app that already comes pre-installed when the phones was launched.
The new update also brings Microsoft's current App Switcher interface that you can find on the X2. So now to bring up a running app you simply swipe down from the top of the screen and select which app you want to bring up. To Close the running app you simply click an 'X' button on the bottom of the screen.
The Nokia Store also sees some changes. It is now more intuitive to search for games and apps in the store and actually finding them. There is of course also a new Home Screen on the Store for you to discover new and recommended apps. To download them you can now do it with one easy click through the Home Screen. The older Store will not include the third party apps that you tend to install on your phone, the new update in this case does. With that you can easily find any app you have on your phone in the Store itself. So much more convenient and intuitive.
The update will be available as a Over The Air update or a manual update from your phone as well. It works with the Nokia X, X+ and XL.
Source: Android Central, Green Bot