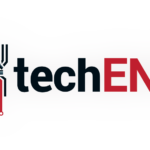 All brand new leaks are surfacing with the IFA 2014 event taking place in less than a month in Berlin! We're expecting to see awesome line ups of phones from all the tech companies including Microsoft.
We already know that the Nokia Lumia 730 will most probably be part of the show with its selfie capabilities. However, the best is yet to come with another device being rumored to make its debut as well at the big event!
The successor to the Lumia 820, the Nokia Lumia 830 is said to be part of Microsoft's surprises next month. New leaks however, are a bit fishy due to what seems to be a camera similar to the Lumia 1020. We know that the Lumia 830 is suppose to be a mid tier smartphone. Then, why is this device sporting a camera that belongs to flagships? The leaked image is showing that the device will sport a 20.1 megapixel PureView rear camera as well as a 4.5-inch 720p display, and microSD support.
We're yet to have anything solid that points to the Lumia 830 officially being announced on September 4th. However, just to push at your curiosity, the device is being teased as a Verizon exclusive. I guess we'll only find out in three weeks!
Source: PocketNow