How do you fit five cameras to the back of a smartphone? Well, we do not know the best solutions exactly but Nokia took a jab at it. Well, of course they did because their upcoming Nokia 9 PureView is touted and teased to have five rear cameras for whatever reason; one more than Samsung's insane Galaxy A9 2018 and their recently announced Samsung Galaxy S10 5G version (that may not come to Malaysia, due to obvious limitations).
So the Nokia 9 PureView is the Finnish legend's upcoming new flagship smartphone to replace the Nokia 8. Well, there is a Nokia 8.1 already but that is just a minor bump in specs. The Nokia 9 is supposed to be a bit better than that.
As mentioned, the Nokia 9 PureView is rumored to sport five cameras that is arranged in a circular motion with two extra holes for flash and probably laser Autofocus. The result is a total of 64-megapixel (rumoured) that is quite unnerving as renders show. Although, in some sense the arrangement makes plenty of sense and neat.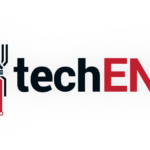 What about the other things that makes up the Nokia 9 PureView though? It is said to be launching this month or next; Nokia teased the 24th February, 2019 (Mobile World Congress 2019). It is also said to run Qualcomm's Snapdragon 845, the darling of System on a Chip (SoC) last year. That also means that it should be powerful enough to pull the weight of the five cameras.
The SoC is supposed to be paired to up to 6GB of RAM and 128GB of storage. Does not sound too bad no? It is also supposed to pack a 4,150mAh battery with wireless charging capabilities which also indicates that the back of the device is made of glass. As with any Nokia smartphone cameras, the glass that makes up the lenses for the cameras are made by Zeiss.
Out in front of the device is rumoured to be a 5.99-inch AMOLED display with qHD+ resolution at 1440p. That display should be protected by Corning's Gorilla Glass, quite standard. The kicker for the AMOLED display though is that it is an HDR10 display which also means that colours on the display should really pop.
As with other Nokia devices, the Nokia 9 PureView runs on stock Android. The Android that this is supposed to get is the Android 9.0 Pie. The photos that you see here are official renderings from Nokia so it is what you can definitely expect out of the press event on 24th February, 2019 in MWC 2019.
Source: 91 Mobile