HMD Global is keeping to its word to deliver Android updates to their Android One line up. The first phone to get the update is their Nokia 7 Plus which runs on a Qualcomm Snapdragon 660 processor. While the rollout for the final release is  hitting the 7 Plus, Nokia 6.1 Plus users can sign up to test the beta version of Android Pie. As beta testers, users will be able to provide updates and feedback to HMD Global on how the software performs on their device.
"We are excited to announce that the much anticipated Android 9 Pie update is now available on the Nokia 7 Plus whereas Nokia 6.1 Plus users now have access to the beta version. While the update is scheduled to roll out to all other Nokia Android One models in the upcoming months, we are delivering our promise for our consumers to receive pure, secure, and up-to-date Android on Nokia smartphones. Android 9 Pie puts AI at the core of the operating system with added focus on intelligence simplicity and digital wellbeing. We believe this update will add value to the everyday lives of our consumers."

– Vijay Thangavelu, Country Manager (Malaysia and Myanmar), HMD Global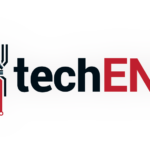 Android Pie was announced earlier this year at Google's annual I/O conference. The new update takes Google's mission of helping connect people more meaningfully to the next level. The 9.0 update bakes a lot of the company's machine learning technology into the mobile operating system and takes user mindfulness to the next level. The update will bring an updated user interface with tweaks to make the user experience more streamlined and natural. In addition to the UI updates, the Android Pie update will introduce an all new adaptive battery feature which will maximise battery power by prioritising the apps users are most likely to use  next.
In addition to that, the new Android Pie update will also bring a new Digital Wellbeing  dashboard where users are better able to monitor and be aware of their mobile phone usage throughout the day. It will also allow users to set time limits for app usage based on their needs. Users will also be able to take advantage of the Wind down and Do not disturb functions which will allow them to set schedules to allow them to get ready for bed.
These features and more are coming to the Nokia 7.1 Plus in stages. The Nokia 6.1 Plus and the other Nokia Android One devices will follow shortly after.
---
Also published on Medium.