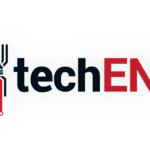 In the past year, Xiaomi has been everywhere. They rose to fame for their devices with high specifications but at a very affordable range for people – which is the prime factor why it's so well received everywhere! It was even launched in India during July 2014, and sold 1 million devices within half a year!
It seems that they're not stopping just yet. Now, they're looking to enter the Brazil market. It's not much of a surprise as Hugo Barra, VP of XiaoMi, is a native of Brazil. However, Brazil is well known for their high import tax. Xiaomi commented that because of that, they might look into manufacture the devices in the country itself. They might even prioritize the manufacturing in Brazil over those in India! They are also looking into targeting Turkey, Russia & Mexico soon.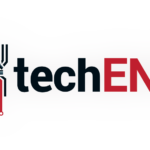 Moving on from Brazil, Xiaomi was reported to have a storefront in the UK recently, and now they will extend this store 'beta' to France, Germany, and the U.S. Only accessories will be sold in these stores for now, though. The sale started on the 19th May, but those who would like to purchase will have to register themselves first. The devices will be shipped from China directly – thus customers there have to pay some import duties when purchasing them. Xiaomi will display the price breakdown to avoid any confusions for the customers.
That's not all for Xiaomi. There's a leaked roadmap that shows the possible launching dates for Xiaomi's future devices. There's no specific details on whether they will be released globally yet, but it's safe to say that those dates apply for Chinese market.
From the diagram, it can be seen that Xiaomi Mi 4S will be launched in June, Xiomi Redmi Note 2 with 5.5-inch HD screen in July, andfinally with Xiaomi Mi 5 in November. Here's to hoping that Xiaomi will be releasing them with the dates listed! It could take a few months before they are released elsewhere like Malaysia and India, but I'm sure Xiaomi fans will be as excited!
On the topics of future releases, it seems that their Redmi flagships will get revisions. For now, it's known as Xiaomi H3Y, or the Hermes for now. Based on the release of Hermes, the next flagship device for Redmi could potentially help in bridging the gap between Redmi series and other high-end productions. Rumors say that it will have a 1920x1080px display resolution – a fullHD upgrade from the current Redmi. The processor could be MediaTek MT6795 or a.k.a. Helio X10. It's a 28nm octa-core chip that utilizes 2.2FHz Cortex-A-53 setup that is arranged in two clusters of fours. They're then backed up with 2GB of RAM.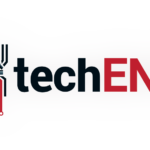 The Hermes will feature Samsung's Isocell image sensor on the 13MP rear camera. It is the first third party manufacturer that utilizes this image sensor. The front camera is packed with 5MP OmniVision sensor. Potentially, the Hermes will feature dual-SIM card support that comes with metallic body. It's either packed with Android 5.0 or 5.1 version of the Xiaomi's MIUI 6 software.
There's no release dates being speculated yet, and it's not in the list of the releases as seen as the timeline diagram just now. Surely if this phone gets released, it'll please many of XiaoMi fans. Here's to hoping that it will come over to South East Asian countries as soon as it gets released! What do you guys think of it? Let us know in the comments below!
Credits: Android Authority (1), (2), & (3), SoyaCincau, & LowYat.net