You would have heard the terms "smart city" or "future city" by now; These terms, in their broadest sense, refer to urban centres that rely on technology to improve the lives of their citizens. The concept of smart cities is not new; in fact, it gained recognition among planners and municipal officials in the early 2000s.
Currently, Malaysia is on the right track to realise its smart cities vision under the 11th Malaysia Plan 2016-2020 (11MP). Kuala Lumpur, Kota Kinabalu, Kuching and Johor Baharu are part of the pilot cities involved in the U.S.-ASEAN Smart City Network (ASCN). The ASCN is a collaborative platform where cities from the ten ASEAN Member States (AMS) collaboratively work towards the common goal of smart and sustainable urban development. Other smart cities planned for in Malaysia include, Selangor (Smart Selangor Blueprint); Cyberjaya and Putrajaya (Malaysia's first cities to be outfitted with 5G technology); Melaka (smart metering for electricity monitoring); and Penang (Smart City Blueprint for Penang by year 2022).
Under the 11th Malaysia Plan, the transformation of  Malaysia's premiere cities into smart city is well underway. These efforts leverage sensors, 5G technology, the Internet of Things(IoT) and data analytics in tackling a diverse range of problems ranging from traffic congestion to healthcare.
What are Smart Cities & How Do They function?
The fundamental aspect of a smart city is not the number of sensors or devices it contains; Rather, it is the use of technologies that enable city planners and other government bodies to reduce the stress on a city's infrastructure. This, in turn, creates better standards of living for its citizens.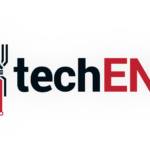 A key hallmark of smart cities is the ability of it citizens to connect and engage with governance through technology to improve everyday processes; Be it through an automated management system, digital government services, digital sourcing of information, mobile apps or the possibility of connecting with government officials via social media platforms. This allows the city to function as a self-servicing organism that uses data to constantly improve.
The simplest example of this is in the growing number of cities in Malaysia in which citizens are able to pay parking through a smartphone app or eWallet. This process eliminates the need to look for parking meters, making the process hassle free. However, this is just the first step. The government has also identified and acknowledged the need to develop smart cities by focusing on strengthening the development of infrastructure to improve mobility and connectivity.
The Need for a Unified, Central IoT Platform in Smart Cities
Over the past 20 years, the implementation and shifts in Information and Communication Technology has led to major changes in the way cities are governed. This has become a key differentiating factor in identifying smart cities. In more technical terms, a smart city is an urban telematic network. That is to say, it is a complex web of information being shared across multiple platforms. This creates a single, unified database of pertinent information which is updated in real time. Allowing faster response as access to infrastructure status, city services activities, and distribution of electric power streams is available almost immediately.
Thus, there is an inherent need to for a robust IoT platform which is able to handle the demands of such processes. In particular, the IoT platform needs to be able to handle the collection, integration and management of a huge amount of data, to be "always-on" to enable quick access to information and to use this data to address the needs of the city. This centralised platform would then necessitate the use of intelligent technologies to help with control, optimisation, and resource management as well as preventing potential negative issues. Utilising the data from this central platform, city authorities and stakeholders are able to monitor pressure points as well as make data-driven decisions for both city planning as well as responding to crises, should they arise.
An apt example of how this system works is that of Nexign's IoT platform. This platform collated weather data to affect the operational mode of heat distribution networks. Based on this data, city transit can be diverted should there be a leak or untoward incident with the water pipeline. The quick action resulting from the implementation of Nexign's platfor would help cities significantly reduce operational costs while also improving citizens quality of life. In fact, this simple implementation could result in an increase in city efficiency and also help bolster productivity. Bolstering this point further, implementation of IoT-driven predictive analysis will also allow city authorities to proactively monitor their infrastructure health. Equipment failure would be a thing of the past with the data collated from these IoT devices as authorities could then take preventative measures before failure occurs.
Even today, cities are being improved by smart software. This is, perhaps best seen in utility and transport systems. Where providers have been able to implement optmisations thanks to IoT platforms which have been integrated into pre-existing systems. Using the data from these platforms, authorities are able to optimise and reconfigure systems, where needed, to the benefit of the city. In Malaysia, the myBas initiative is one such example. The initiative was introduced by the Land Public Transport Agency (APAD) in 2015. Designed to help sustain the much needed bus transport system, the myBas initiative enables connectivity while ensuring that citizens are able to commute without hassle. It is able to do this thanks to the Artificial Intelligence (AI) systems deployed which allows the prediction of travel time while ensuring public safety.
Creating People-centric Solutions to Optimise City Resources

When it comes to developing Smart Cities in an effort to develop a smart nation, there maybe more than one compelling reason. The first being the ability of a Smart nation to engage multiple industries and stakeholders. They would be able to drive people-centric innovations and be operationally more efficient across multiple areas including urban development, healthcare, education, energy, security and public services. The smart nation would also be able to address the complex challenges it faces through its inherent ability to develop capabilities; thus increasing and maintaining a  high standard of living. Regardless of the form a Smart Nation would eventually take, its aspiration will always be to create a society that is more resilient, nimble and adaptable to change.  In the respect alone, the economic payback, social capital and political mileage will be tremendous.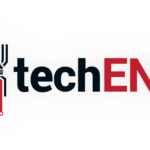 In developing a smart city and nation, the problems of the past are addressed.The implementation of more efficient and effective payments and monitoring systems would decrease the rate of non-payment and prevent resource thefts. The implementation of technologies such as smart meters have the potential to help the everyday Joe consume resources in a more efficient manner. Thus reducing over consumption and also optimising resource distribution. For example, it would be possible to schedule the needed temperature level inside the apartment and switch on lighting with movement or heat sensors, and dim lighting during the night.
Resolving Trivial, Spontaneous Problems And Creating A City For All

Emerging new townships in Malaysia are seeing an increase in the application of smart urban design. The inclusion of these sensors allow the residents to benefit tremendously. They allow municipalities and governance to address ad hoc problems such as traffic. With an estimated 25% of traffic jams reportedly occuring spontaneously or arising due to road issues, the implementation of an IoT-driven smart traffic management systems would mitigate and minimise the disruption caused. Through the implementation of cameras and sensors, spontaneous occurrences can be dealt with effectively. An example would be the deployment of police, ambulance and emergency services should a road accident occur. The near immediate deployment could result in the reduction of accident fatalities.
Another implementation seen is the inclusion of sensors and IoT technologies in homes to address the needs of an ageing population. The implementation of smart urban design in homes allows for an increased measure of independence among the elderly. Sensors are able to detect falls and other potential accidents within the home. Once detected, an emergency contact can be notified. Should the sensors detect a need, medical and emergency services can be notified. In addition to this, these sensors and technologies can also assist in the care of the elderly. Systems are being developed to help with the administering of medicines to help increase compliance. This, in turn, is expected to increase life expectancy in the nation.
Enabling Smart Cities for Better Quality of Life

Nexign's technologies enable cities to take the appropriate steps in achieving their visions to become an IoT enabled  Smart City. Using machine learning, the technologies that we employ will be able to make quick work of the immense amount of data produced by townships and districts. These technologies would enable municipalities to react proactively to situations and also hasten their response times when it comes to maintenance. Predictive analysis assists in the proactive detection and prevention of untoward occurrences which can cost cities and countries millions.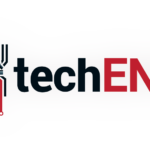 It is only when people, information and technology intersect with each other that a country can truly progress. Integrating technology to improve efficiency and efficacy at every level of government, social and commercial activities will, undoubtedly lead to an overall improvement of the quality of life of the citizen in the city. This would, in turn, increase the degree of people's trust in their government, their sense of safety and security, while instilling ownership of all urban environment stakeholders.