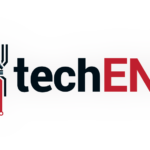 Samsung's embattled flagship is primed to make a comeback after going through rigorous checks and an extensive, worldwide recall. The widely praised and lauded entry to Samsung's flagship line of devices came under fire when a large number of devices started erupting violently. Investigations uncovered a battery defect in units shipping with Samsung's subsidiary, SDI's, battery. The identification of the potentially life threatening flaw resulted in Samsung halting sales of its much anticipated flagship and led to a global recall.
Now, after production delays due to overwhelming demand  and a global recall, the Galaxy Note 7 is poised to make a return to the market. However, the new Galaxy Note 7s which will be hitting the market will come with minor changes to help consumers identify units which have been certified to be shipping with the replacement Amperex battery.
New Label on Galaxy Note 7 Packaging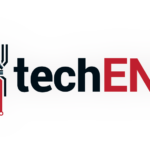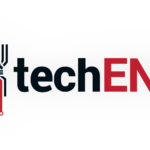 The first change that users will have to look out for is a the label on the Note7's packaging. The new Galaxy Note 7 will ship with a black square on the top right hand corner of the label as depicted. It is highly advised to not purchase units without this.
New Battery Icon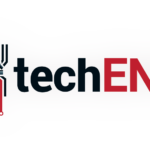 The next way you can tell if your shiny, new Note7 is safe is through the battery icon in the interface of the Galaxy Note 7. The new icon will be green in colour. Uncertified Note7 units will have a white battery icon in their interface. The new green battery icon will appear on the notification bar on the top of every screen, in the always on display and when you long press the power button to power down as depicted.
However, Samsung has indicated that the change in the icon will only appear after a software update is pushed the Galaxy Note 7.
Software Update To Limit Battery Charge
Aside from the official statements above, it looks like Samsung is going to be pushing a software update to stubborn users who refuse to adhere to the  recall. The update is said to limit battery charging to 60%. This is to prevent the battery from overheating and exploding.
In all seriousness, PLEASE RETURN YOUR SAMSUNG GALAXY NOTE 7. It's not worth dying or deforming yourself over. It's not like Samsung isn't giving you a brand new Galaxy Note 7, they are.
Malaysian Replacement Starts September 29th
Samsung has already begun replacing the defective Galaxy Note 7 globally. Samsung's home country has seen the replacement program launch earlier this week with the UK and Australia following closely behind.
Samsung Malaysia Electronic (SME) has announced that the replacement program will go full swing beginning September 29. If you're unsure of how to get your replacement, you will need to return your unit to the place of purchase. This means that if you purchased your Note7 from a Carrier (Maxis, Digi, Celcom etc), partner (Senheng, Lazada, etc) or Samsung Experience Store, you will need to return to the store. For more details, refer to their official announcement.
Source: Samsung, AP