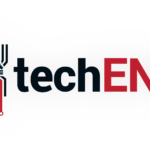 Rumours of OnePlus' latest device seem to keep coming. We don't expect the device to be launched anytime soon since OnePlus is busy expanding it business to new shores like Malaysia and Indonesia.
However, we have two sets of rumours. One which we are leaning towards labelling as fake. That rumour comes from a Chinese phone selling called GeekBuying. The specifications that they listed for the device are impressive to say the least. The alleged OnePlus Two is supposed to come with a 5.5-inch 1080p Full HD display and will be powered by the Snapdragon 805 with 3GB of RAM and 64GB of storage. The device was also alleged to come with a 16-MegaPixel rear camera and a 5-MegaPixel front facing camera. It would be powered by a 3300 mAh battery with Android 4.4 KitKat with OPPO's Color OS.
The biggest problem with this rumour is the fact that OnePlus has opted for OPPO's Color OS. While it is probably that OnePlus may opt to release a Color OS in some countries, we find it highly unlikely that they would crowdsource a name and develop their own ROM on their Facebook group and also their forums. This crowdsourcing and development comes amidst increasing tensions between Cynogen Inc and OnePlus. Another inconsistency in the image render, is the use of CynogenMod's file manager on the home screen.
While, the first rumour is more than likely fake,  another rumour from GizChina has us more convinced. According to GizChina's anonymous sources, the upcoming OnePlus Two with sport a 5.5-inch display similar to the OnePlus One with a bump from 1080p Full HD resolution to 2048 x 1536 pixel resolution. The rumours point to the device coming with Qualcomm's Snapdragon 810 Octa-core processor with 64-bit processing capabilities supported by a whopping 4GB of RAM. All of this would be powered by a 3300 mAh battery bumped up from 3100 mAh of the OnePlus One. Along with this, it is implied that OnePlus will look to slim down the device's profile while also opting for thinner bezels.
We also have rumours that OnePlus may also be working on a smaller device.
So which rumour do you think holds more water? Let us know in the comments!
Source: GeekBuying, GizChina via TechnoBuffalo