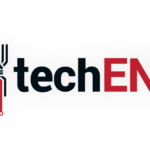 In the recent MWC2015, Microsoft had a big event of unveiling their Windows 10. Right before the event started, rumors spread that Microsoft will be introducing a new kind of device to the market: the hybrid between laptop and phone.
The rumor says that this device could be Microsoft's effort to make Windows more appealing to users that comprise of enterprises. It is said that this device could enhance the productivity of the workers when they are on the go.
Whilst many claimed that the device will be announced in MWC2015 in Barcelona along with the Windows 10 introduction, we haven't actually heard a thing about it during or after the event. The only device being unveiled is the Lumia 640 & Lumia 640 XL. But that was about it.
Some sources claim that it may or may not appear in the MWC event, which makes the absence of the introduction more reasonable. That is, if the device is still under development for future release and Microsoft wants everyone to be hush-hush over it.
Hopefully Microsoft will announce it soon after they finished developing it! What do you think of the hybrid? Is it necessary or do you think it's rather redundant as at this age of time, phablets are sufficient? Let us know in the comments below on what you think!
Source: PocketNow
activate javascript
activate javascript