Space… the Final Frontier Streaming on Netflix!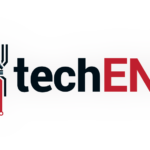 "Space… the final frontier…."  I'm pretty sure that anyone who grew up in the 80s to 90s would be more than familiar with that line. It was one which always preceded an hour of wondrous tech and aliens. Whether you're a fan of Captain Picard, Captain Janeway or even Captain Kirk's voices telling you about it, it was all the same. The sense of amazement and adventure was sure to follow.
Well, Netflix is bringing that back to your screens with all 695 episodes of the cult favourite entering their catalogue. You'll be able to relive all the adventures of the Original Series, the Next Generation, Voyager and Deep Space 9.
More interestingly though, the data scientists aboard the U.S.S. Netflix have compiled an astonishing amount of data on Trekkies since the series hit their servers.  All in all, the science team has found out that nearly 12,000 Trekkies have spent over 536 hours (22 days) watching Star Trek. Data also shows that the episodes Endgame: Part 1 & 2 from Star Trek Voyager are the most revisited episodes in the franchise and in Malaysia as well.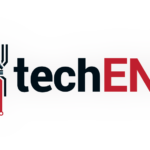 First commander, Riker's analysis shows that the first episodes of any series are the most watched. Upon closer inspection, Star Trek episodes introducing iconic characters like the unbearable Q, races such as the Borg or some of the Federation's best captains also share the same distinction among Trekkies.
Nostalgia is strong among Star Trek Fans; with Star Trek: the Original Series and The Next Generation have biggest audiences. However, it seems like Voyager and Deep Space Nine are revisited more than others. We're pretty sure the Borgs haven't assimilated the Trekkies in question. No, but still, the numbers coming in from the science team at U.S.S. Netflix is reporting that there is a strong attraction to the emotional roller coaster that is Star Trek Voyager. Must be exhilarating like manoeuvring an asteroid belt.
We're getting transmissions from deep space indicating that a new Star Trek adventure is coming to Netflix on September 25, 2017. The transmission is coming from the U.S.S. Discovery. The crew sounds distressed regarding the Klingons. We're getting word that the Captain of the U.S.S. Shenzhou is also known in Malaysia as Dato' Michelle Yeoh.
The red shirts on the U.S.S. Netflix are hard at work decoding the transmission…. hopefully no one gets injured or worse. The first pieces will be decoded on September 25. In the meantime, you can access all 695 episodes in the Netflix archives. Until the stream is decoded, Live long and prosper.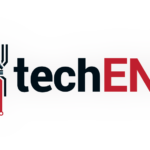 ---
Also published on Medium.