Admit it, you cannot live without Netflix. Entertainment has been one of the biggest drivers to the adoption of smartphones. With the crazy amount of people on mobile phones in Malaysia and the demand for video streaming services like YouTube or Netflix, it is quite difficult for you to say otherwise.
Most of the time as well, you consume video contents when you are on the go. At least that is what they found here in Malaysia. Of course, the best way to enjoy Netflix is still via a 4K resolution television on a couch. Yes, that is the life. Unfortunately, we may not have that kind of time or that kind of money to have a TV at home too. Most of the time then we watch Netflix on your smartphones or tablets. I do, even though I have a TV at home. Why? It is just so convenient to bring your Netflix with you.
The biggest complain I have heard about using Netflix though is the price. Previously the price starts from MYR 33/month. That plan allows you, a single user to watch any contents on Netflix at standard definition on any devices, including TV. If you do not have a TV though, it becomes  a little bit of a waste. While MYR 33/month may not sound like a lot; you are missing out a little bit since you do not have a TV. Today, Netflix gives you the solution to that.
Today Netflix launches their brand new Mobile only plan. Price? MYR 17/month. Cheap? Yes, cheap.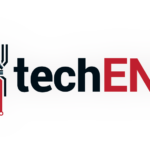 The only limitation to this plan is that you can only watch on your smartphones or tablet; one at a time. Additionally, you may not cast anything you watch on other screens. You will not get to enjoy more than standard definition too on the Mobile plan. Of course, there will be some limitations with that price. On the bright side, you save plenty of monthly data.
Interestingly though Netflix is now more data efficient than ever. For the app to consume 1GB of data now takes up to 6.5hours. In its first generation, Netflix consumes 1GB of data in just a little over an hour.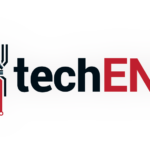 That is not all that Netflix has evolved to though. Interestingly, the app is quite adaptive from device to device. While other app developers might launch a Lite version of their app, Netflix thinks that they should make their app cleverer instead. On your regular flagships then, you will get the full version of Netflix with all the pretty visuals and display filling graphics. On less powerful devices like Xiaomi Redmi Go for example, you get a lighter version of the app displayed to you. That means that the app will load fast consistently on any device. This optimisation allows Netflix to be supported by about 1,700 devices to date.
This slideshow requires JavaScript.
The Mobile plan is now available on the Netflix app that is available for free on Google's Play Store or Apple's App Store. Of course, to enjoy the app, you need to be subscribed to a plan. Malaysia is the first country in South East Asia to offer the Mobile plan. The subscription plans starts from MYR 17 /month for the Mobile Plan all the way to MYR 51/month for the Premium plan. For more information, you should check out their website.