Take Control of the Story with Netflix Interactive Content
Back in 2013, the media consumption arena was disrupted by Netflix. They brought a new proposition to masses in allowing no holds barred streaming of movies and series. Clearly, the company which was once involved in renting and sending DVDs over the mail is determined to innovate and disrupt. Their innovation and disruption continues with a really exciting announcement which puts the viewer front and centre when it comes to storytelling.
Netflix gives viewers the reigns to their movies with a slew of new content which is produced in partnership with leading content companies such as DreamWorks Animation Television, American Greetings Entertainment and Stoopid Buddy Stoodios. The new form of storytelling is a throwback to the branched storytelling form which was first made popular by game books. The new content allows users to make crucial decisions for the protagonists in the movie and/or series and affect the eventual outcome of the story. The first wave of interactive content will go live on the 20th of June (21st of June in Malaysia) and will mainly consist of content targeted at children. Each adventure can take anywhere between 30 minutes to a few hours depending on the choices the viewer makes.
Puss in Book: Trapped in an Epic Tale
Premiering on June 20 (June 21 in Malaysia), Netflix's Puss in Book will follow poor Puss who sucked into the magical book of fairy tales. Puss' only escape is to get to "The End" of all the stories.
The adventure is produced by DreamWorks Animation Television.
Buddy Thunderstruck: The Maybe Pile
Netflix's Buddy Thunderstruck premieres on July 14. This misadventure follows champion truck-racing dog, Buddy, and his handyman ferret pal, Darnell, as they test their wild ideas. Their next adventure is in your hands.
This misadventure is produced by American Greetings Entertainment and animated by Stoopid Buddy Stoodios.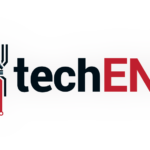 With these two upcoming interactive adventures, they are poised to revolutionise the way we consume and interact with our televisions and other streaming platforms. Another title, Stretch Armstrong: The Breakout, is already lined up for next year. The interactive content will be available globally.