Hack Day Arrives at Netflix!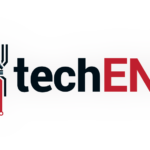 Netflix has become one of the most popular content streaming services in the world. Boasting over 100 million subscribers in the decade since their shift over to video streaming. The company has expanded to over a 190 countries since. In addition, the company is now actively developing original content for its platform. Through all of this hard-work, the company has continued to innovate and bring new experiences to the service; some of which started off at their very own hack day.
The Netflix Hack Day is an event where employees are able to take a break from their hectic day to day schedules to have fun and experiment with new technologies and also to collaborate with new people. The Hack Day is a proud tradition which started all the way back in 2014. The ideas and innovations at Hack Day may not make it on to the platform officially, but it remains a fun, creative way to explore the possibilities.
All the hacks that were present in Netflix Hack Day were created in 24 hours. Here are some of the most interesting ones that Netflix has shared with us this year!
Netflix Vending Machine
The Netflix Vending Machine allows users to buy or top up their subscriptions manually through a vending machine. How cool is that?! It's definitely a useful hack for areas where credit and/or debit cards aren't the norm. It may also help with getting a younger crowd in places like Malaysia where the plastic doesn't usually come into play until high school or later.
Idea by Ryan Anklam, Micah Ransdell, Tony Edwards, Neha Samant, Sumana Mohan, Tyler Hughes
Teleflix
The Teleflix takes you back to the ages of the voltaic pipe and Edison bulbs. Using an original 1920s brass AT&T telegraph key, a Raspberry Pi, a PS4 and a whole bottle of ketchup, the staff behind Teleflix manages to recreate a true to life single button interface for Netflix. They use Morse code to send USB Keyboard scancodes to create this interface. You can even try it for your self with the DIY hack instructions.
Idea by Guy Cirino, Alex Wolfe, and Carenina Motion, Christiane Petite
Spookyflix
Who doesn't love some spooky horror movies? Remember those scenes where the eyes in the pictures follow you? That's exactly what Spookyflix does. It makes all the character posters in the interface follow your movements. Eeeek! Speak of nightmare fuel!
Idea by Kate Pflueger, Juha Turunen, Asim Khan
Continue Binge Watching
Don't you want a more detailed look at your binge watch track? Well, Continue binge watching does just that. It allows you to see exactly how much more binge watching you need to do to get through that new season of Narcos or Orange is the New Black.
Idea by Kevin Lew and Chris Carey
Netflix Audiobook Mode
Audiobook mode turns all your favourite episodes into audiobooks complete with full narration and the sound effects!
Idea by Jordanna Kwok and Glen Davis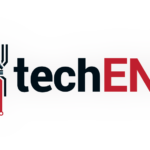 So which is your favourite Hack from this summer's Netflix Hack Day? Let us know in the comments below~!