Anime has been a hallmark in any childhood since its rise to prominence in the late 80s and 90s. The advent of the rise has not only left a lasting effect on the generation which grew up with it, but also on the animation industry as a whole. Anime or Japanese animations brought a depth to animations which was sorely lacking in the popular cartoons of the time; exposing the generation to complex character arcs and compelling storylines which entranced many viewers. It comes as no surprise then that a genre of animation and programming so iconic and influential has become a focus for Netflix.
Netflix arguably has had the same impact on the video rental industry since its inception in 1997. It disrupted an industry which was driven primarily by brick and mortar institutions. This disruption impacted the industry so much that within a decade, Netflix became an industry leader. Not one to rest on its laurels, Netflix continued pushing the boundaries and in 2007 became the first company in a brand new industry: online streaming. With the increasing popularity of online streaming, Netflix continued to increase its influence with its foray into original programming.
WIth their foray into original programming, we've seen runaway successes such as  House of Cards and Orange is the New Black. But, perhaps sneaking in under the radar, Netflix has also been involved in the development of numerous successful titles which have revitalised dormant Intelectual Properties (IPs) such as Voltron (Go Lion! in Japan) or capitalised on successful crowd funded properties such as Little Witch Academia. It comes as no surprise that Netflix is developing more anime titles this year.
Netflix: the Father of Binge Watching
One of the biggest impacts that Netflix has had on consumers is the need to binge watch. Only after Netflix started its venture into original content did the habit of binge watching start. The company is without a doubt, the reason for the binge watching phenomenon. From the beginning, Netflix empowered consumers to take control of their watching habits by releasing whole seasons of their original content. An occurrence which puzzled us at first but is now a norm.
This is inexplicably one of the main reasons people get Netflix. In fact, Greg Peters, Chief Product Officer at Netflix, quotes recent research saying that consumers are thinking about binge watching seasons. The binge watching phenomenon doesn't just end with availability, in fact, it can – to an extent – be influenced by the personalizations and customizations that Netflix affords each and every profile. These customizations and personalizations go beyond just the translation of content and the Netflix interface. It can sometimes involve the total overhaul of the interface to be able to accommodate languages which read from left to right such as Arabic or even Hebrew. In addition, the recommendation of content based on user behaviour is also a major factor in binge watching.
What does this have to do with Anime?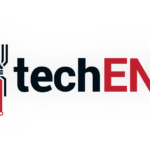 As anyone would tell you, Netflix does have a wide offering of content. One of their growing genres is anime. The impact of anime on their service isn't small. In fact, to some extent, every one of their markets consumes anime content. It comes as no surprise that Japan champions anime streaming on Netflix. However, it is more impressive that Malaysia, as a country, is one of the top five countries in the Asia-Pacific region when it comes to streaming anime.
Recognising the demand for anime, Netflix has embarked on several new ventures which will the company release more than 10 anime titles over the next year. The company is working with every major content producer to create the best anime offerings. In fact, Netflix has over 20 new titles in active development. They are working closely with renown names such as Guillermo Del Toro and Adi Shankar to bring new, innovative anime content. That said, Netflix wants to become the go-to partner for innovative content for content creators the world over.
While it may seem that the company is interested in appealing to a new group of consumers. Netflix believes that it can also help widen the reach of anime by introducing the genre to new viewers who may not have discovered anime otherwise. The main driving force behind this is their recommendation system which will help surface suitable anime content according to their tastes and habits.
In addition to having a wide selection of content, be they new or licensed, Netflix is confident in being able to drive the growth of the anime industry through their technological advances. These include their download and watch feature which allows viewers in internet challenged locations to be able to have the best viewing experience possible. As a matter of fact, Netflix is currently developing new technologies which will allow better video streaming quality while reducing the amount of data utilised. The company claims that the new technology will enable viewers to consume over 30 hours of Anime with only 2GB of data.
With the bar set quite high for content from Netflix, it is truly exciting to see what the company and their collaborators are going to come up with over the next few months. The success of the recently Castlevania, the sky's the limit for the upcoming anime content from Netflix.