Do you remember a time when you had to wait for your favourite shows? Maybe even download the latest episodes from the internet? Well, it's been quite a while since those ancient times. A majority of us now consume our favourite series streaming from service such as Netflix.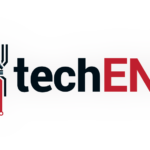 You wouldn't believe this, but Netflix actually started off as a company which rented DVDs. The company allowed users to subscribe to a service which entitled them to a set number of DVDs a month. Users would then have to return the DVDs once they're done. The company has come.a long way from its roots now hasn't it?
Since their pioneering into the content streaming space in 2007, the company has not only changed the landscape, but also the way consumers watch their shows. In fact, the company itself has transformed into a content producer with over 50 original series under its belt to date and even some critically acclaimed productions such as Birdbox. They've also pioneered new ways of enjoying your content with some of their originals.The company also works on making their user experience one of the most natural in the video streaming space on smaller form factors like an iPad or smartphone and even on large formats such as TVs.
This year, Netflix celebrates its third year in Malaysia. Their subscriber base has grown from 29-million subscribers in the first year to well over 139-million this year. That said, here's how the company has impacted the viewing habits of Malaysians since it's been here.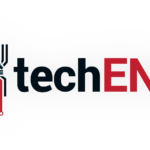 1. No More Local Premieres – We're International Consumers
The biggest change that Netflix has brought to the industry is the expectation that we'll be getting our content premiering at the same time as the U.S.. This expectation is so prevalent now that we're seeing some Satellite TV providers struggle to do the same with "Same Day as the U.S." premieres. However, Netflix takes it one step further with simultaneous releases of their content across the globe. In essence, they've turned their subscribers into International consumers who aren't bound by national borders.
2. Gimme My Shows and Give it now!
Perhaps even more prevalent is the new trend of binging a whole season as Netflix releases it. The company has done away with the need to wait week to week for most of its content. That said, we still do have some of their series having week to week schedules such as Star Trek: Discovery. But more often than not, we're spending whole weekends saynarfing down whole seasons of shows that premiere on Netflix.
3. Watching our shows on the go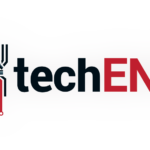 Netflix was also one of the first pioneers of creating a video streaming platform which allows you to watch your shows on the go. With their download feature, you are able to download the episodes that you want to watch on to your device and take it with you. With airlines such as AirAsia charging for everything, this feature is a Godsend which allows to you stay entertained during long haul flights. That said, the company has upped the ante with Smart Download which they introduced recently which downloads the new episodes of the shows you're following automagically for you. That said, Netflix knows that data may be a precious commodity to some and has continually been researching ways to improve compression of video data to ensure that their users get the best quality with the smallest amount of data. In fact, it is possible to stream a whopping 25 hours of content with just 2GB of data on Netflix!
4. It's Specially for You!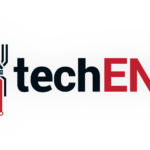 With the humongous library that is Netflix, it can be hard to decide what shows to watch. However, Netflix has designed a special algorithm that customises recommendations based on the watching habits of each user. You have a profile that you've cordoned off specifically for you on your account, don't you?
5. I CAN CONTROL THE OUTCOME?! WHAT IS THIS MAGIC!?
Netflix was one of the first pioneers when it came to streaming interactive content with their Original; Puss in Boots. The recent Black Mirror: Bandersnatch is another example of this which took the internet by storm. That said, it's not the end of the road when it comes to innovating ways to watch your series; Netflix holds regular internal events to help push the boundaries of their technology.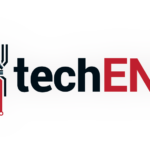 Of course, this is just the tip of the iceberg when it comes to Netflix and content. The company is investing even more money into creating new Netflix Originals from across the world. This has also led to more and more of us watching content in new languages. This is made possible thank to the many subtitle languages made available by Netflix for their content. What's better than watching the content in its native language – am I right?
That said, Netflix knows that each region has unique stories to tell and has been actively investing in original content. In Asia, the company showed off the many offerings coming to consumers which span the region. From K-dramas, Anime to Indian serials, the slate is filled with exciting shows such as Love Alarm, My First First Love, Mowgli: Legend of the Jungle, Baahubali: Before the Beginning, Selection Day, The Stranded เคว้ง, Shimmers,Triad Princess 極道千金, Firebrand, Sacred Games, DEVILMAN crybaby and so much more.