This article is contributed by Azrin Abd Shukor, Country Manager of Malaysia and Brunei at NetApp.
The Malaysian telecommunications industry is one of the fastest-moving industries in the country[1]. Less than a decade ago, Digi, Maxis and Celcom compete and dominate voice, SMS and data services.
Today, not only are there more telecommunications providers in the market, the afore-mentioned bread-and-butter services for telcos have been challenged and replaced by cloud-based applications such as WhatsApp, WeChat, LINE and much more. These have become consumers' preferred communication platforms, thanks to their user-friendly experience at zero added cost.
This new reality means that engaging in price wars may no longer be as effective as before in wooing customers. However, it also present providers with the opportunities to improve their operations and customer experience while finding new revenue streams.
This needs to start with understanding the accelerated development of consumer technologies and the role that telcos can play in delivering them to the masses. NetApp has identified the following priorities and how telecommunications providers can leverage them effectively.
Delivering Infrastructure for Mainstream IoT
In 2015, the Ministry of Science, Innovation & Technology Malaysia (MOSTI) launched the National IoT Strategic Roadmap, which forecasted opportunities for Malaysian industry players to reach RM9.5 billion in 2020 and RM42.5 billion in 2025[2]. This presents telcos with a two-layered opportunity. First, telcos can be the infrastructure provider that can enable more IoT capabilities across a wide range of devices. They can provide the connective tissue across devices as well as between machine sensors and the back-end systems that enable data transfer and exchange.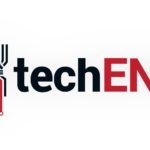 Maxis for example is working with MDEC to enhance the IoT ecosystem for businesses by offering its flagship solution mDrive; a fleet tracking solution which enables businesses to reduce cost and promote safer driving habits within the fleet management of a company.
As IoT has increasingly become a norm in our daily lives, managing a large quantity of connected devices will become a challenge. Here lies the second opportunity; telcos can use their expertise in maintaining, upgrading and decommissioning network equipment to offer lifecycle management services that will enable businesses to easily manage their IoT devices.
Powering Smart Cities with 5G Technology
Smart cities can be thought of as an aggregation of IoT devices, whereby connected devices, public amenities and infrastructure are connecting to and communicating with one another. For instance, a smart city will have autonomous cars communicating with traffic lights and pedestrians' smartphones to anticipate traffic conditions and avoid collisions.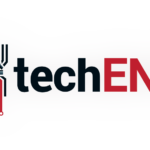 Since driverless cars need to make those decisions in real time, they will need to leverage 5G to be able to share and obtain vast amounts of data from multiple devices (e.g. traffic lights and other driverless vehicles) quickly and reliably. 5G can transmit data at 20Gbps and offer latency of 1 millisecond (ms) or lower, as compared to 1 Gbps and 10 ms respectively on 4G networks. Moreover, 5G's scalability allows it to effectively handle the growing number of IoT devices and increased mobile data usage.
This is quite possible for telcos in Malaysia in the near future, thanks to the building blocks that are already being put in place. Huawei and edotco for example have recently launched its digital solution to raise data coverage and throughput speed to be 5G-ready from the current 4G technology. This Small Cells solution has begun providing enhanced coverage and connectivity for users passing through KL Sentral, one of Malaysia's premier technology super corridor. In fact, all of Malaysia's major telcos are in the midst of fully integrating into the solution.
Additionally, Maxis has already begun its 5G trial in Cyberjaya, which, as home to more than 40,000 knowledge workers and 50 multinational corporations, is already pegged to become Malaysia's pioneer smart city in the next decade.
Optimisation of Data analytics and AI
Some telcos have begun leveraging artificial intelligence (AI) to improve customer experience through AI-powered virtual assistants, which can help telcos around the world save as much as RM4.91 billion (US$1.2 billion) on customer care management by 2022. In fact, ABI Research predicts that telcos will invest as much as RM57.29 billion (US$14 billion) on AI in the next four years.
In Malaysia, this effort has been pioneered by TIME dotCom when it launched its own chatbot T-bot in September last year, with the aim of providing consumers with an interactive and smart virtual assistant. Trained with more than 1,000 intents, question variants and entity aliases, it uses natural language processing capabilities to offer instant and comprehensive replies, as well as perform basic troubleshooting.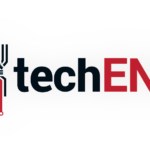 Every connected device generates and runs on data. Therefore, the rise of IoT, smart cities, machine learning and data analytics will result in a staggering amount of data exchange over networks. As providers of those networks, telcos are in an advantageous position to uncover customer insights that can help them improve their business. For instance, telcos could combine data from call centers, web logs and network experience to identify customers who are most likely to switch operators and take the necessary action to minimise customer churn. These insights can also be offered to their enterprise customers.
To do this effectively, it is important for telcos to embrace data-driven digital transformation themselves. More than that, they need to aspire to become Data Thrivers; organisations that are exploiting data to improve profit by speeding turnaround time from order to delivery, upselling and cross-selling products and services, as well as and improving customer satisfaction and retention.
According to a joint study between IDC and NetApp, globally, Data Thrivers experience six times greater improvement in operational efficiency, three times greater increased profitability and new customer acquisition, and twice as much incremental revenue from new product innovations/business transformation[3].
As the data authority in hybrid cloud, NetApp's unique approach to managing data holistically will enable telcos to inspire innovation, be it in their business or by their customers. Through NetApp's Data Fabric for example, telcos can accelerate their journey to become Data Thrivers by simplifying the integration of data for applications and analytics in clouds, across clouds and on-premises, all of which form the core basis of deploying IoT solutions, 5G infrastructure and AI services. This will provide them with consistent visibility and insights, access and control as well as protection and security of all customer and business data.
As customers expect better and more varied telco services at lower prices, telcos in Malaysia will need to strategically define and aggressively pursue new opportunities to grow. By building on their existing core competencies to expand their offerings outlined above, they will be able to acquiesce to growing consumer and market demands, all while growing their revenue stream in the long term.
[1] CIMB Research Telco : State of the Market (Jun to Aug 2018)