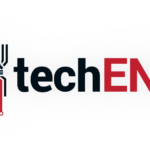 In this day and age of the digital world, every single organisation is talking about either digitization or digital transformations. But that is not a surprised given how much we rely on digital transactions in our daily lives. One of the issues with digitization though is having an actual infrastructure. Without having a proper infrastructure, digitization is plenty hard to achieve. That is where Integrated Global Solutions Technologies Sdn. Bhd. (IGS) and Netapp come in. Being one of the market leaders in the Cloud Services in Malaysia, IGS has an extensive experience when it comes to digitizing and virtualising organisations' processes and digital infrastructures. In fact, to avoid setting up a purpose-built infrastructure just for digitization you could virtualise it through cloud service providers like IGS. Netapp on the other hand is one of the international leaders in hybrid cloud technologies. Their services help businesses set up both virtual and physical on-site infrastructures for digitization.
IGS and Netapp recently has teamed up to provide their latest programme to help small-medium enterprises (SME) in their digital journey, AVM cloud. In a sense AVM Cloud is technically a service very similar to what IGS started out with in 2005, VMware; except this is developed in-house in collaboration with Netapp. So it is quite different.
AVM Cloud Services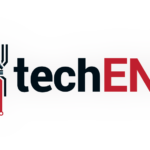 To start with, AVM Coud Services comes with three main offerings – virtual private cloud, dedicated cloud, and cloud-in-a-box. Each of the service are tailored to customers and are based on the brilliant VMware services that IGS has provided for years. To make things even better though Netapp's Data Fabric strategy is utilised here for seamless data management. How? They bounce data and juggle it around. You may or may not have a physical in-house infrastructure and still benefit from this actually. Netapp's Data Fabric applications will cycle and rotate data between three data centers; one in Kuala Lumpur and two in Cyberjaya, at Gigabit speeds. The high-speed broadband internet ensures that data requested is presented in near non-existent load times. All these is integrated in whatever digital services that any of IGS' clients are using for even more flexibility and seamless.
Netapp and IGS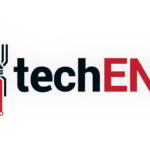 With the tie up and integration with Netapp IGS hopes to be a market leader, not just in Malaysia but the ASEAN region. IGS' Chief Technology Officer, Director, and Co-Founder, Kenny Lim also says that the use of Netapp's services will provide a more holistic solution for SMEs. The advantage of using IGS' cloud services, according to Kenny is also its scalability. Customers do not have to opt for expensive dedicated solutions if they do not have to or have the capacity to. With IGS they can scale it up when they need to in an instant. With the help of Netapp's services customers get an even more seamless and consistent experience. This helps organisations be a lot more flexible; an important trait for companies especially in a highly volatile and constantly changing business environment.
IGS today has about 200 customers and counting locally on board the AVM Cloud Services. With Netapp's services on hand IGS also aims to be able to provide more solutions and services on AVM Cloud Services with the help of other Independent Software Vendors (ISV). IGS is also hoping to expand their reaches to the other ASEAN region with AVM Cloud Services. Press release after the break.
IGS & NETAPP ADVANCE ITS AVM CLOUD SERVICES OFFERINGS

Country's largest multi-tenancy cloud platform to introduce Software-as-Service (SaaS) marketplace and expand into ASEAN

 KUALA LUMPUR, 7 November 2017 – IGS, a recognised leader in cloud services in Malaysia is working with NetApp, the pioneer market player in data storage and management to enhance its AVM Cloud Services, a multi-tenancy cloud platform which offers a broad range of enterprise cloud services that are dynamic enough to support the needs of large organisations while meeting the basic requirements of small and medium enterprises (SMEs).

The services are offered through three main products, Virtual Private Cloud, Dedicated Cloud and Cloud-in-a-Box. Developed with NetApp's Data Fabric strategy, which unifies data mobility with seamless data management, AVM Cloud Services can easily manage customer data across centres equipped with NetApp as well as offer customers the reality of instantly interoperating with other clouds. These include hyperscale cloud providers, providing choice, maximum application availability and assurance against vendor lock-in.

According to Kenny Lim, Co-founder and Director of IGS, "IGS started out as a traditional systems integrator that specialises in infrastructure solutions. Today, AVM Cloud Services is one of the largest homegrown cloud services provider in Malaysia, a first-of-its-kind cloud solution in the market. AVM Cloud Services is a complete one-stop Next Generation Cloud Platform that offers customers nearly unlimited choice of compute, storage, and network connectivity. It is also available on demand and with a growing list of key workloads and applications. NetApp's All-Flash integration, automation, software, QoS, and scalability are vital in enabling the unique offerings of our AVM Cloud Services. This is why IGS is proud to be 'Fueled by NetApp'."

"Our customers come to us with very complex IT needs, it's more than just ensuring 100% application uptime. We need to meet the requirements that cater to a wide variety of workloads, which include mission-critical intensive applications and a wide spectrum of industry requirements. Beyond that, customers also expect a consistent level of performance, especially for these applications that demand a higher level of business agility." Kenny concluded.

Azrin Abd Shukor, Country Manager, NetApp Malaysia & Brunei said, "Service providers must create engagement models that align with how enterprise IT wants to consume them. These products and solutions, together with their strategic packaging are the key to building profitable, customer-focused solutions. Data fabric is NetApp's vision for hybrid cloud that enables service providers to do this effectively. Grounded by our Data Visionary proposition, NetApp believes in helping organisations transform and dominate new business models, thus forging new industries of tomorrow. We are happy to work with IGS to realise this vision and its plans on becoming one of the biggest cloud providers in ASEAN."

"By unlocking digital customers' channels and markets, as well as new opportunities for monetisation through Digital Transformation and the Internet of Things (IoT), NetApp is helping to redefine the customer experience. Through IGS' AVM Cloud Services, customers are able to harness the value of data while achieving greater levels of productivity and differentiation," he added.

AVM Cloud Services has accelerated IGS' vision from being a traditional systems integrator to a full-service cloud provider. With over 200 customers on AVM Cloud today, IGS will begin to onboard more Independent Software Vendors (ISV) to provide SaaS based solutions on top of their cloud-platform while building the ecosystem for their partners. It is also set to expand its offerings into the ASEAN market in the next two years.
Source: Netapp
---
Also published on Medium.