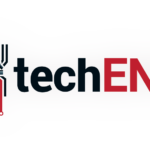 Videos are fun; they are easy to consume, they are easily sharable, they are the easiest form of content for storytelling, and they can be very mindless. Creating the videos though is an entirely different story. Creating videos is a lot of work; they consumer plenty of virtual storage and they require hardware that most of us will not even think of buying.
Before the era of DSLR cameras, video recording requires you to buy a specialized video recording camera for your home videos. That will record in 360p; the higher end ones will do 480p. The are not cheap as well and they are quite heavy. They are not the easiest things to use, or even the most compact things to carry too.
Fast forward to the age of DSLRs and you find photography cameras that can record videos at HD 720p resolution. That was good enough for some people to make a living out of making videos on their own. Of course these cameras are not cheap still.
Come to 2012 and you find cameras that can record videos at 4K resolutions now. These are cameras that comes at quite a reasonable price mind you. These cameras are also pretty compact if you ask photographers.
But what if you are a non-photographer. What if you still want to record videos but do not want to spend money on all these gear. Even videographers; what if they need to travel really light. If they want to just go around without carrying their heavy gears with them. That is the beauty of technology these days you see; there is always a solution to everything.
Welcome to 2018; the day where every single smartphone that is launched can do a Full HD 1080p video recording out of the box. The higher end ones will do UHD 4K even. The advancement of video recording on smartphones is something else really. Each high-end smartphone features things that videographers dream of having sometimes in their own professional gear. These devices have in-body stabilisation which translates to smooth, steady videos at any given moment. Their built-in mic is so good that there is not much of a point installing an external mic. Plus these smartphones are so powerful that editing the videos using these devices is easily possible. There is still something else lacking though; most devices, even high-end ones, does not record in UHD 4K at 60fps.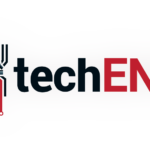 Wait a minute, there is – the Samsung Galaxy Note9 does. Before we dive into what makes a smartphone like Samsung Galaxy Note9 a device fit for a film maker please bear with us while we explain a little bit about fps; short for 'frames per second', and why it is important for film makers.
Frames per second (fps) is the speed of which the video is moving at. Imagine the video as plenty of photos stitched together to create motion and you will get the picture. When they say that the video is rated at 30fps, it means that there are 30 images lapping one over the other the rate of 30 photos in one single second. A 10-second video, in that sense, then contains 300 images. Multiply that by 10-minutes, you get plenty more numbers to crunch. The idea behind these fps term is that higher is better. The higher the fps, the smoother the video becomes; the more lifelike it becomes.
On a regular high-end smartphone, video recording is up to 4K resolution at 30fps maximum. 25-30fps is considered the minimum normal rate if you consider a regular video. When you double that rate though to 50-60fps, the experience is even more epic. Videos looks smoother, colours look better, motion looks more natural, and details looks real. That is what you get with Samsung's Galaxy Note9. That allows you to create beautiful looking home videos or whatever other films you might to work on.
For film makers though, the extra frame rate gives them extra flexibility in terms of dramatic flair. Everything looks good in slow motion; using the 60ps 4K videos film makers can gain that slow motion look by lowering down the video to 30fps, which is the normal rate anyway. The 4K resolution is full of details anyway so downsizing them to 1080p still makes the video looks better than the average Full HD 1080p for widespread sharing and use.
Recording videos, as we mentioned, is like taking a large amount of photo continuously without breaks. That is also why old video recorders require built-in hard drives to store the recorded videos. With 4K resolution videos, the storage requirement becomes 10-20 times more than before. That is not an issue with Samsung Galaxy Note9's 128GB or 512GB storage. Even the 128GB storage is more than enough for most people. If 128GB or 512GB still does not cut it for you, there is the MicroSD expansion slot that will fit a 1TB MicroSD card, assuming you can find one anyway. The point is, with the Galaxy Note9; there is really no worries.
Film making has come a long way since we first know it. Cameras are now even more advanced than before but are smaller and lighter than before too. They have advanced so much that one of the perfect tools for video recording is in our pockets; our smartphones, our Samsung Galaxy Note9. We are not saying that the Samsung Galaxy Note9 or any other smartphone for that matter will be the perfect film making tool. There is still plenty of things that goes into a film production that has nothing to do with the camera gear itself. But when you need a camera with high-resolution though; this Samsung Galaxy note9 will do the job well, very well.
---
Also published on Medium.