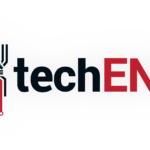 11street has met some success when they participated in the MyCyberSale 2015, last year. The online sales event is now back. With 11street's success last year, it only makes sense for them to collaborate once again with MDEC for this year's cyber sales. Of course, 11street is going all out as well this time.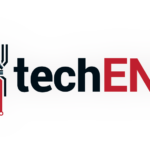 11street's campaign in this year's MyCyberSale 2016 is starting with exclusive pre-orders of Sony Xperia XZ. Other than being some of the first in Malaysia to own the device, you stand a chance to win a Christiano Ronaldo Signed and Framed Real Madrid 2015-2016 jersey. Jersey's value? MYR3,000 if you have to ask. Of course there are other slew of complementary gifts when you pre-order the Sony Xperia XZ.
This year's 11street warehouse sale will also see Bata and Dahphne, some of the largest footwear brand in Malaysia offering products at prices in between MYR69 and MYR19. Parents can save plenty too this time around with Anakku and MamyPoko products going from as low as MYR19 with 70% and 50% discounts.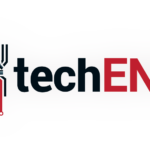 Of course, those are not all for 11street. They willstill sell all their usual items coming from Korea, or Taiwan. The kicker here is that any items you purchase from either places will include free shipping. They know how much you love your free shipping.
There is more from 11street this MyCyberSale 2016 online sales festival. Do head over to their link at wwww.11street.my to find out all their offerings for this cyber sales event. There is something for everyone. Press release after the break.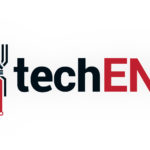 11street Participates in #MYCYBERSALE 2016 with Tantalising Deals and Great Discounts 

Shop away on 11street with 6 million product offerings and sales up to 99% on selected products

KUALA LUMPUR, 26 September 2016 – After remarkable growth in MYCYBERSALE 2015, 11street, one of Malaysia's fastest growing online marketplaces, will once again join forces with the Malaysia Digital Economy Corporation (MDEC) to participate in #MYCYBERSALE2016, regarded as the nation's biggest cyber sale event.

During the #MYCBERSALE2016 period between 26 to 30 September, shoppers are treated to a host of discounts and surprises on 11street, starting with a pre-order option for the Sony Xperia XZ phone, and the online marketplace's very own e-warehouse sale with products from brands Malaysians love, namely Bata, Daphne, Anakku and MamyPoko. Furthermore, Malaysians can expect myriad of discounts on 11street's offerings of not only local products, but also hot selling items from Korea and Taiwan.

"Last year, 11street's inaugural participation in #MYCYBERSALE2015 was a remarkable success whereby we saw more than a significant increase in web traffic and two times more online orders, compared to a normal week of business. Our participation in this year's #MYCYBERSALE2016 is motivated by our success from the previous year, as well as the continued zeal to support MDEC in encouraging more Malaysians to shop online. To realise that, 11street has a pool of rewards and surprises for shoppers, with an extensive variety of products at shockingly good price and discounts up to 99%," shares Bruce Lim, Vice President of Merchandising of 11street.

11street's e-warehouse sale goes all out

Known for its array of product offerings, 11street showcases thousands of value-buy items and deals for Malaysian shoppers. Among the brands taking part in its e-warehouse sale are Bata and Daphne, two prominent footwear brands in Malaysia, as well as Anakku and MamyPoko, who are no stranger to parents for their range of affordable baby products.

Through 11street's e-warehouse sale, shoppers can now purchase Bata footwear at prices below RM69, while lovers of fashionable shoes can order their favourite pair of Daphne footwear at only RM19. Meanwhile, parents who are looking to boost their supply of baby products can now enjoy discounts up to 70% with toys priced as low as RM19 from Anakku, or a 50% deduction off diapers from MamyPoko.

Exclusive Sony Xperia XZ pre-order and extensive product galore from Malaysia, Korea and Taiwan

As one of the #MYCYBERSALE2016 special treats for 11street shoppers, fans of electronic gadgets can now pre-order the Sony Xperia XZ phone and be among the first in Malaysia to own it, alongside a chance through a lucky draw to take home a Cristiano Ronaldo Signed and Framed Real Madrid 2015-2016 jersey worth RM3,000. Every purchase will also receive complimentary gifts including the Sony Bluetooth Headset, screen protector for Curve Display, back casing or the OTG 3.0 64GB Type C Connector, bringing it to a total worth of RM600.

Other enticing offers from 11street's #MYCYBERSALE2016 will include promotions across all Malaysian, Korean and Taiwanese brands, in which the latter two will include free shipping for shoppers.

"One of the ways we galvanise Malaysians to shop online is to offer them with a range of irresistible but good quality products that they can purchase easily from our platform, at competitive market prices. Complemented by a good mix of local and overseas products on the 11street platform, shoppers can find what they love and what they need for their daily lives conveniently at anytime, anywhere," Lim elaborates.

Some of the Malaysian brands featured on 11street during the #MYCYBERSALE2016 period are including Biogreen, maker of organic and natural health products; and Thermos, known for keeping food fresh, hot or cool since 1994. Meanwhile, 11street will also showcase popular Korean products on sale, such as fast-growing premium cosmetics and skincare brand Laneige; KMarket, a leading Korean food distributor in Malaysia; and Kioda, the first Korean concept store providing quality products at affordable prices in Malaysia. Taiwanese products highlighted in conjunction with #MYCYBERSALE2016 are Kafen, a reputable hair care brand; Dr Douxi, an award-winning skincare brand; and Beauty Focus, a shapewear collection that uses nanotechnology and cutting-edge weaving innovation onto its men and women range.

"Shopping at 11street especially during this #MYCYBERSALE2016 period is akin to unwrapping a surprise every day. With our extensive list of product offerings from Malaysia and overseas, alongside exciting discounts for our shoppers, 11street is definitely working hard to bring products our shoppers love, right at the click of their fingers. We hope to continue to support MDEC in their campaign to incite more Malaysians to shop online," Lim concludes.

For more information, please visit www.11street.my.
Source: 11street