Sony Mobile has been quite quiet lately. Since their big launch last year of the Sony Xperia XZ2, the Japanese phone maker has not been releasing significant or grand since. Well, there was the Xperia XZ2 Premium but that went quite silent as well to our disappointment. Then the Xperia XZ3 launched, but not in Malaysia.
At this point, we actually thought that they just died off like our other favourite brand HTC. We also think that, like the HTC, Sony Mobile is one of those smartphone companies that dares to innovate and experiment with their smartphones for the early adopters market. They have not died off though, they came back in Mobile World Congress 2019 (MWC 2019); seemingly stronger than ever.
Sure they have not been doing too well in terms of sale, or displaced product. But in terms of what is possible in a smartphone, they have been pushing boundaries after boundaries. They did it again with their brand new Sony Xperia 1; no more XZ name.
The Xperia smartphones was the first mass produced smartphone that comes standard with water resistance. The Xperia smartphones are also the first smartphones that can record super slow-mo videos we know and love today. The slow-mo recording software that you have been using and sharing from your Samsung Galaxy S9 is based on Sony's original Super Slow-Mo software.
For the Xperia 1, they are the first mass-produced smartphones to pack a 6.5-inch 4K HDR resolutions OLED display in the world. This is also the first Sony Xperia to sport a triple lens camera layout compared to the previous single lens. Compared to the rest of the Xperia flagships then, this thing looks to be a much more worthy flagship contender than before.
Sony Xperia 1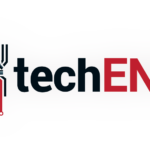 The new Sony flagship still has some differentiating factors though, for one; visually it is much longer than the usual smartphone thanks to its 21:9 screen aspect ratio that films love so much. Thanks to their newfound collaboration with Netflix to support the 21:9 aspect ratio movie viewing on a smartphone is completely transformed. Adding to the fact that you can stream true 4K from the Netflix app and you get Sony's very clever X1 engine from the super high-end Televisions they make; immersive entertainment on the Sony Xperia 1 is like no other.
Obviously with the Xperia 1 you get the best of the best hardware like Qualcomm's Snapdragon 855, 6GB of RAM, and 128GB storage. For the first time ever the Sony Xperia 1 packs a triple camera (3x 12-Megapixel, 26mm wide-angle, 52mm telephoto, and 16mm ultra wide-angle lenses) set up with the help of the Sony Alpha team. That also means that you get photo shooting experience and quality like no other. You even get the superb low-light photo performance that the Sony Alpha cameras are known for.
Of course the Sony Xperia 1 can still record videos at 4K resolution at 24fps or 30fps. It still has the super slow-mo video with 1080p Full HD resolution, still better than the rest of the flagships that records super slow-mo videos at 720p. But the photo-taking enhancement from the Alpha division though takes the spotlight with eye Autofocus that is made popular in the new third generation of Alpha high-end shooters and 10pfs continuous shoots with Autofocus; this is quite big, no other smartphones can match that speed thanks to Sony's Bionz X engine.
Source: Sony

Source: Sony

Source: Sony

Source: Sony

Source: Sony

Source: Sony

Source: Sony
The only downside we see on the Sony Xperia 1, is that the battery is only a 3,300mAh; way smaller than what you can find on other flagship smartphone these days. It does feature 18W fast charging capabilites alongside the wireless charging capability though.
Sony Xperia 10 and 10 Plus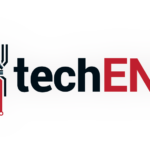 Then there are the lower-end mid-range Xperia series, the Sony Xperia 10 and 10 Plus. The Plus still takes on the 6.5-inch display like the Xperia 1. On the smaller Xperia 10, the display measures in at 6.0-inch; which is not exactly small too. The downside for the Xperia 10 and 10 Plus though is that it only features a Full HD+ resolution instead of the 4K of the Xperia 1.
Both models get the same sort of User Interface (UI) from the Sony Xperia 1 though. One of the features of the new UI is viewing or using two apps at once taking advantage of he elongated display.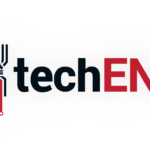 Instead of the Gorilla Glass 6 of the Xperia 1, the Xperia 10 and 10 Plus has to make do with Gorilla Glass 5 which is still quite formidable. While the Xperia 1 has three cameras, the mid-ranger has two cameras at 13-Megapixel plus 5-Megapixel for the 10. On the 10 Plus you get 12-Megapixels plus 8-Megapixels with the 8-Megapixel being a telephoto lens for 2x optical zoom.
Source: Sony

Source: Sony

Source: Sony

Source: Sony

Source: Sony

Source: Sony

Source: Sony

Source: Sony

Source: Sony
Power wise, obviously as a mid-ranger, the Xperia 10 only packs a Qualcomm Snapdragon 630 processor. Despite sounds a little old, the processor is still quite powerful and energy efficient, as proven with plenty of the mid-range smartphones of 2018. The smaller smartphone of the two also gets a smaller battery at 2,870mAh.
Source: Sony

Source: Sony

Source: Sony

Source: Sony

Source: Sony

Source: Sony

Source: Sony

Source: Sony

Source: Sony
The Xperia 10 Plus packs a little bit more power in the Qualcomm Snapdragon 636 processor. The System on a Chip (SoC) has proven to be a reliable chip in 2018 and should continue to do so in the Xperia 10 Plus. Battery is at 3,000mAh, not that much bigger than the Xperia 10 but should power the device a little longer than the Xperia 10.
Sony Xperia L3
If you are looking for something more normal; maybe go for the even cheaper smartphone from Sony. The Sony Xperia L3 as they call it is Sony's new entry-level contender for the smartphone market. It is also the smallest of the four smartphones launches in Sony's MWC 2019.
The Xperia L3 packs a regular 18:9 aspect ratio display at 5.7-inch and HD+ resolution. That is 720p for you. You get an 8-Megapixel front-facing camera above the display for decent selfies and nothing much more spectacular. The 13-Megapixel plus 2-Megapixel dual-lens cameras should still provide quite decent set of photos though as with any Sony smartphones.
Source: Sony

Source: Sony

Source: Sony

Source: Sony
Power comes in the form of a MediaTek Helio P22 chipset that may sound like a cost-cutting measure. The eight-core processor though is quite capable and powerful for its asking price. Battery is large enough at 3,300mAh so you do not have to worry much about the device lasting your whole work day without charging.
Availability and Pricing
The Sony Xperia 1 flagship should be available available in selected markets in about May 2019 (late Spring 2019). That flagship will be available in four colours; Black, Purple, Grey, and White. The Sony Xperia 10 and 10 Plus mid-rangers will be available in certain markets from the 25th February, 2019 onward in Navy, Black, Silver, and Gold. The Sony Xperia L3 entry level device will be available in selected markets May 2019 onward in Black, Gold, and Silver colour options. Malaysia? We do not know just yet, there is a chance we may not get it like the Xperia XZ3. There are no official word on pricing either. We will keep our ears close to the ground and keep you informed first here. Watch this space!