Mobile World Congress 2019 (MWC 2019) is here! Well it sort of started in the weekend, but we did not get to go; hence some delay. No matter though, because we are hunkering down to bring you the best of the largest, most prestigious mobile device conference in the world.
Pre-MWC 2019 saw Samsung's unpacked with their first ever foldable smartphone, the Samsung Galaxy Fold. It was a proof of concept, a market-ready concept if we have to be specific. It showed the world what the Korean giant was capable of in terms of technological prowess and design language. It looked like the Nokia Communicators of old but it was not the world's first, nor will it be the last.
Last night we saw Huawei made their MWC 2019 keynote and revealed two foldables. Well, when we say two, its more like one laptop and one smartphone. Before you throw your pitchforks at us, a notebook PC is just a shrinked down foldable PC; hence, foldable device.
Huawei MateBook X Pro and MateBook 14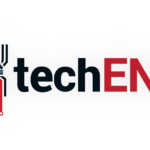 Let us not get bogged down on The little technical details though; let us focus on what is the mainstay of Huawei's MWC 2019 announcemnt. First up, the MateBook X Pro and MateBook 14. The Matebook X Pro this year is basically an evolution of what the MateBook X Pro that was released in Malaysia was. So technically it is an updated model from the older MateBook X Pro. It packs up to an 8th Gen Intel Core i7, a new Nvidia GeForce MX250 GPU, and 14 hours of battery life. All-in-all sounds like a minor upgrade. Before we forget though Huawei fitted an NFC chip beneath the keyboard surface for data transfers.
Before this, the Huawei MateBook X Pro had something called the Huawei Share which is basically data transfer between smartphone and PC via WiFi network. This year is a different story with the NFC tag that Huawei fits on their MateBook X Pro. It is now called the OneHop where you just tap your Huawei smartphone with NFC to share files between the two devices. It is a very neat trick that I went "ooh", and "ahh" to while watching the livestream. You would get it if you watched it.
Then there is the Huawei MateBook 14 that was launched in MWC 2019 too. It will pack the same largely the same essential internals with the Huawei MateBook X pro but in a slightly thicker body. It gets the same OneHop Huawei Share features as well so it is not like buyers miss out on anything that the high-end Huawei MateBook X Pro gets. Both these notebook PCs also get the iconic pop-up webcam built into the keyboard.
Huawei Mate X – Unfold to Double the Size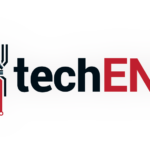 Then, the big one. Or rather, the small one if you might. The mighty Huawei Mate X foldable smartphone. Oh yes, another foldable smartphone for the discerning market, a direct competitor to Samsung's Galaxy Fold. It was also Huawei's spotlight stealer for the entire MWC 2019 announcement they made yesterday.
The Huawei Mate X features a very clever hinge and a concept that we saw before on Vivo's NEX dual-display. It has a large display at the front, and the back of the device. Turning the device around though shows a strip at the back to house the camera modules (Leica 40-Megapixel Wide-Angle + 16-Megapixel Ultra Wide-Angle, 8-Megapixel Telephoto); a necessary thick strip to house everything else that was excess. That side of the device also features the USB Type-C charging port and necessary buttons.
At the other side is just display that you can unfold to reveal an 8-inch display with the combination of a 6.6-inch front display and 6.4-inch rear display. The OLED display though folds away with a very clever hinge that stows away everything and make everything look seamless.
Within that innovative folding device is a Huawei Kirin 980 and Huawei's own 5G antenna making this a 5G ready device; a step ahead Samsung's basic Galaxy Fold. It also packs a 4,500mAh battery to go on for the whole day if you need it. The Mate X even packs a 512GB of on-board storage and 8GB of RAM for continuously smooth operation with all the apps you want to keep open with the larger 8-inch configuration. If the battery is not enough you can Huawei SuperCharge it with 55W to get 85% within 30 minutes. They even designed a protective case specially for the Mate X.
We did already guess that they would be launching their foldable smartphone platform in the MWC 2019 announcement. There is one thing missing though, the P30 smartphone that is supposed to replace the great Huawei P20 flagship. We are expecting more information to come in regarding the device though so we will keep you posted.
There is still plenty of unknowns yet from the launch but we will find out more as it comes closer to its official available date somewhere toward the middle of the year 2019. It will retail at EU€2,299 (MYR10,615*). The MateBook X Pro will be available in Europe April, 2019 onward starting from EU€1,599 (MYR7,384*) while the MateBook 14 will start from EU€1,199 (MYR5,536*). There are no word yet on their availability and pricing for Malaysia but we are hoping that to change soon; especially with the Huawei Mate X – we really wonder how much they will cost as they end up here.
*exhcange rate approximately based on EU€1 = MYR4.621704
   as of 25th February, 2019