While most phone manufactures are hyping up the smartphone game with 5G and foldable phones, Energizer comes up with their new smartphone in their own unique approach. We all complain about our phones having not enough battery. Well, there is a solution with Energizer. They call it the Power Max P18K Pop which has a battery capacity of 18,000mAh. Yes, a smartphone with more more battery capacity than a regular powerbank.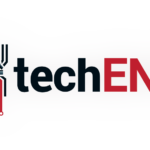 With all that juice, the Energizer Power Max P18K Pop can play up to 100 hours of music, or 2 days of continuous video, make 90 hours of calls, and standby up to 50 days all on a single charge. To fully charge the device though it is going to take about 9 hours; which is about the time you get home, get your dinner done, sleep, wake up, and then get ready to go to work.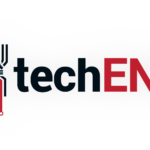 While the battery capacity is its main selling point, the Energizer Max 18K Pop still comes with reasonable hardware for a modern smartphone. It packs a triple camera setup at the rear with a main 12-Megapixel camera paired to a secondary 5-Megapixel camera and a 2-Megapixel depth sensor.
The front camera is not mounted on the screen but instead you get a pop-up housing like Vivo's NEX giving the display room to go edge-to-edge without a notch or a punch hole. The 16-Megapixel front shooter is paired to a 2-Megapixel secondary camera.
Thanks to its pop-up front camera, the display is a full 6.2-inch FHD+ display. It also comes with 6GB of RAM and 128GB of storage which is technically flagship standards in the modern smartphone era. As for the processor, Energizer packs the MediaTek Helio P70 chipset which ensures speed and power efficiency.
Power Max P18K Pop

Processor

MediaTek Helio P70 (Octa core)

Up to 2.1GHz

Memory




6GB RAM





128GB Storage

Display

6.2" FHD+





1080 x 2280





19:9 aspect raito





407ppi

Rear Camera




12MP




5MP




2MP

Front Camera




16MP





2MP

Colours




Black





Blue