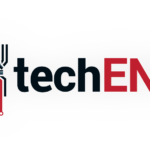 As we have reported previously on Samsung's acquisition of LoopPay, Samsung has now announced their own mobile payment system named Samsung Pay. This platform allows users to transition to secure payments made through their mobile phones at almost all merchant locations. This service will directly compete with Apple Pay – a similar service that was launched last year on Apple's iPhone 6 and iPhone 6 Plus.
As of now, the usage of mobile payments have been rather low. This is because merchants utilize conventional magstripe terminals that usually aren't conformed by mobile payment systems. However, the usage of both Near Field Communication (NFC) and Magnetic Secure Transmission (MST) will allow customers to pay using their smartphones through the existing magnetic strip readers.
The partners for Samsung Pay includes: MasterCard, Visa, American Express, Bank of America, Citi, JPMorgan Chase, & U.S. Bank. JK Shin, CEO and Head of IT & Mobile Communications Division from Samsung Electronics have mentioned that this service will "reinvent" how consumers pay for their desired goods as well as services. He also promised that the payment process is secure and simple. Along with their partners, the service will change the way we pay for goods and services.
Samsung pay is potentially accepted at about 30 million merchant locations worldwide – it is the only mobile payment solution with a close acceptance universally. The MST technology allows consumers to pay unconditionally whether the terminals have NFC or the traditional magstripes. Not only that, the technology allows support in Private Label Credit Cards (PLCC) with partnerships of key partners that include Synchrony Financial and First Data Corporation.
As according to Samsung's press release, this is how consumers will eventually pay with Samsung Pay on their smartphones:
Adding a card requires a few simple steps. Once added, the user simply swipes up from the bezel to invoke the Samsung Pay app, chooses the desired payment card, and authenticates with the fingerprint sensor. Tapping the device to the point-of-sale (POS) terminals allows for a fast, secure, and easy purchase.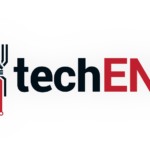 Security wise, the account numbers will not be stored locally. It will also use a unique token instead of traditional card numbers, also known as tokenization. Their own mobile security platform, Samsung KNOXTM,  and ARM TrustZone® will work alongside each other to protect information of transactions from data attacks as well, enhancing the payment security. Samsung's Find My Mobile function will allow users to locate, lock, and wipe their devices remotely in case if they lose their phones.
Samsung Pay will be available in the U.S. and South Korea first this coming summer. It will then slowly but surely expand to other regions such as Europe and China on the Galaxy S6 and S6 Edge.
Sources: AndroidCentral & Samsung Mobile Press