HMD Global is no stranger to banking on nostalgia to help get the lime light with their phones. In fact, they brought the Nokia brand back into the ring with the relaunch of the iconic 3310 and 8110 for today's market with 4G connectivity, WhatsApp and web browsing.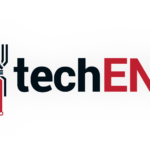 They're at it again this Mobile World Congress with the Nokia 210. The simple candy bar phone is bound to take users back to the days where feature phones reigned supreme. Originally part of the Asha line up, the Nokia 210 is firmly placed as one of the many feature phones which will allow HMD Global to take the markets in both emerging LTE markets and also feature phone markets.
The new Nokia 210 drops the qwerty keyboard in favour of a standard candybar key layout but comes packed with some of the more important features such as LTE connectivity and Snake. Yep. Nokia is keeping Snake as one of the key elements of its feature phones.
The Nokia 210 will go on sale starting March for USD$35 (RM142.35).
Official Specifications