Mobile World Congress is well on its way. Of course with the biggest mobile-centric show in the world happening now you would expect some new smartphones to be launched. One of the most anticipated keynotes, obviously is from Samsung. This show has also been one of their main stages to launch their flagship series device for several years. Why would this year be any different.
Meet the new Samsung Galaxy S9 and S9+; the official successors to the Samsung Galaxy S8 and S8+ respectively.
Samsung Galaxy S9 and S9+
At first glances the devices does not look that much different from the Galaxy S devices that they replace. The top and bottom devices might look a little less substantial than before, but in terms of dimensions that is about it. There is a new addition to the S9+ though – another camera; making it a dual lens set up instead of the single camera set up that the S9 and the previous Galaxy S devices. Now the Galaxy S9+ can do bokeh too in that sense.
Before they revealed the Galaxy S9 and S9+ Samsung's DJ Koh touted an additional optical sensor that determines blood pressure in their new device so we are guessing that it is fitter into the device somehow. Ergonomically too everything feels very familiar including the IP68 rating. Except for the placement of the fingerprint. It has now been moved below the camera for easier access. The position of the fingerprint sensor now also means that you are less likely to accidentally smudge your camera.
The display remains the same at 5.8-inch and 6.2-inch respectively. They still remain the great Infinity display that was first seen on the Galaxy S8 and S8+ with Super AMOLED technology. Even resolution remains unchanged at 1440p Quad HD with 18.5:9 screen ratio. The difference now is that it is protected by a Gorilla Glass 5 and that it is brighter than ever for an enhanced viewing experience both indoors and outdoors.
What else is new? Obviously it comes with a brand new processor in the form of an Exynos 9810 Octa-core processor running at 2.8Ghz and 1.7Ghz at each half (Qualcomm Snapdragon 845 for U.S. and China). Paired with a Mali-G72 MP18 (Adreno 630 for U.S. and China) and 4GB of RAM the Samsung Galaxy S9 (6GB for S9+) are power houses on their own. Of course they come with the latest Android 8.0 Oreo. Storage options start from 64GB onward all the way to 256GB.
Then there is the biggest change of all; the camera.
Camera Reimagined
Probably one of the most significant features in a modern smartphone, the camera technology of today's smartphone is a culmination of plenty of little changes since its first introduction. Megapixel count, at some point on a modern smartphone keeps climbing too. It had become a megapixel race for a while until one player decides that a smartphone camera requires no more than 12-Megapixel.
So on the Samsung Galaxy S9 you will still find a 12-Megapixel sensor out the back. On its bigger brother, the S9+ you will find two of the same resolution lenses. Obviously both devices has Optical Image Stabilisation (OIS) built into each lens. Both devices can shoot at 4K resolution as well. Both devices still have face recognition and iris scanner available at their disposal.
The biggest change in this new camera is the 'variable aperture' that Samsung has been teasing for the past few months or so. On both the Samsung Galaxy S9 and S9+ the camera now has a dual aperture feature at f/1.5 and f/2.4 (you cannot really call it an f/1.5-f/2.4 lens as it does not vary in its lens opening or closing, photographers should get this). The lens opening adjusts based on the amount of light is available to the sensor. For example if its bright out the lens closes to f/2.4, while you are shooting indoors or in a low-light situation the lens opens to f/1.5 to allow more light to hit the sensor. That way shutter speeds can still be high and you still get a bright, well lit, fully detailed photo.
The new sensor also includes super pixel technology. An evolution of the dual pixel technology, the super pixel technology takes multiple photos using the same sensor all at the same time and combined the photos to produce a clear, crisp, and highly detailed photo even if you are only packing 12-Megapixel. That super pixel technology is possible because of the new multiframe processor that is fitted into the new Galaxy S9 and S9+.
Now also the brand new Samsung Galaxy S9 and S9+ can shoot super slow-mo videos at 960fps. The resolution is lowered down to 720p in this case, because a single slow-mo recording can extend up to 6 seconds. Imagine taking 20 simultaneous slow-mo videos with the new multiframe processor. With the slow motion videos also you can edit and create a GIF to share with your friends. You can even personalise your device with the slow-mo GIFs for your wallpaper.  Of course you still can record at 4K resolution. This time though you can do 60fps with 4K which gives you a little more creative flexibility.
Selfies are a norm these days, so the front camera has been given more emphasis these days. On the Samsung Galaxy S9 and S9+ the forward facing camera is an 8-Megapixel unit just like the older Samsung Galaxy S8 and S8+. On the Galaxy S9 and S9+ though you have something called an AR emoji. It is their new way to interact. All you have to do is take a selfie with the AR Emoji feature in the camera app. The app then creates an avatar with your face on it. Somehow it does look a little bit like the avatar on your XBOX Live account. You can customize up to 18 custom AR emojis to be stored in your device and share it with all your friends no matter their smartphone build.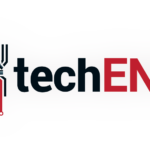 The AR capabilities should not stop there though. To support the development of AR technologies on the Samsung Galaxy S9 and S9+ Samsung has made the device Google AR Core compatible.
On the Samsung Galaxy S9+ the dual camera set up is very much similar to the highly successful Samsung Galaxy Note 8. It comes with a wide angle lens and a telephoto lens to achieve 2x optical zoom at the same great resolution and details. The dual camera also allow you to take great bokeh portraits just like the Galaxy Note 8.
The Entertainment Powerhouse
The display is, as mentioned very similar to the older Galaxy S8 and S8+ that this new devices replaces. The new displays are still Super AMOLED units underneath a Gorilla Glass 5. They are brighter than before though for better visibility under direct sunlight or even indoors.
It comes now with two speakers instead of one single speaker. The two speakers are situated at the top and bottom of the device to give a complete stereo experience when held horizontally. Because Samsung owns AKG now the speakers are tuned by the audio product powerhouse for maximum impact. It is touted to be the loudest Samsung Galaxy S device there is. Did we mention that this is also a Dolby ATMOS certified device?
What if you want to watch videos and listen to music on a train though? You want privacy and you want isolation. The 3.5mm jack is still always available on the device to plug in your trusty earphones.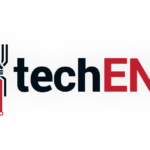 Even the multi-window mode has been improved to ensure you get an uninterrupted entertainment. Whenever you tap on a notification when you are watching a video or playing a game the app appears in a small window rather than taking up the whole display.
When you need to get out of one app to the other the Samsung Galaxy S9 and S9+ now supports horizontal screen mode. This means that you do not have to keep changing your screen orientation to view your apps correctly.
As seen with the previous Samsung Galaxy Note 8 the Galaxy S line ups now can support Samsung DEX. The DEX experience gives you a larger, desktop like experience compared to the smaller display on your palms. Of course all these entertainment will drain the 3,000mAh and 3,500mAh batteries quicker than usual. The Galaxy S9 and S9+ still comes with fast wireless charging for a fuss and tangle free day though.
Bixby
Of course no smartphone is complete without an AI companion these days. Plenty of manufacturers have settled with Google's frankly already brilliant Assistant. Not Samsung though. They have Bixby, first seen on the Samsung Galaxy S8 and S8+. On this device for 2018 though Bixby has been improved with added features. One of them is real time linguistics translation program. All you need to do with it is fire up the Bixby app, get it to open the Bixby camera app for you. Point to any foreign language banners, or road signs and it will automatically overlay the image with your preferred language. The best part is that you do not need to take a photo and keep it in your device.
With the Bixby camera as well you can be even healthier. Paired with the Samsung Health app the Bixby camera can even tell the food that you are about to have. Additionally you can pull up nutrient information of the food you are going to consume. That way you are more conscious of the things you put into your body, or it will guilt you; either way you are healthier.
Samsung also teased the arrival of Bixby 2.0 sometime later in the year. We are expecting big things and major improvements in Bixby 2.0 from all the little improvements on the current Bixby app.
Colours and Availability
The device is supposedly available in the general market 16th March, 2018 onward. Pre-orders for the first markets that will get it is from the 1st to 4th of March, 2018 so you would not have to wait too long. You can pre-order your devices at Samsung's website here.
For the Malaysian market, at least according to the pre-order site, Samsung is only bringing one variant of the Galaxy S9 at 64GB. The full range of the bigger S9+ brother though is available for Malaysia. Price? The Galaxy S9 retails for MYR3,299 while the Galaxy S9+ starts at MYR3,799 (64GB), MYR3,999(128GB), and tops out at MYR4,399(256GB). Keep in mind you still have a MicroSD slot if the storage options are not enough for you.
If you do have an existing Samsung device there is also a trade-in option once the devices are launched.
The Samsung Galaxy S9 and S9+ will be available in Lylac Purple, Coral Blue, and Midnight Black (Titanium Silver available in other markets). Do visit Samsung's official site for the Samsung Galaxy S9 and S9+, here to find out more. Or stay tuned to this space for updates.
Source: Samsung
---
Also published on Medium.