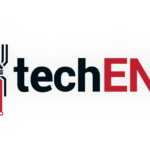 HTC's proving to be a jack of all trades at MWC 2015. We've been expecting the Taiwanese manufacturer to release a wearable device since last year after Google's announcement of Android Wear. However, it looks like HTC isn't going with Android Wear, instead HTC has teamed up with Under Armour to bring the HTC Grip.
The HTC Grip runs on Under Armour's UA Record system which allows it to collate and analyse the data similar to what S Health and other applications do. The UA record app brings a social dimension to the fitness arena by allowing users to interact with their friends and also with fitness experts. In addition, the app allows the user to accept challenges.
Now on to the hardware, the HTC Grip comes with a curved,  1.8-inch PMOLED display with Bluetooth 4.0 and GPS. It comes with IP57 water and dust resistance and will be available in small, medium and large sizes. The HTC Grip doesn't have any buttons and doesn't come with a heart rate sensor. However, the Grip can connect via Bluetooth to other heart rate measuring accessories. The Grip's GPS function allows users to keep track of their activities without needing their devices.
The HTC Grip will be able to sync with both iOS and Android provided they are iOS 7 and up or Android 4.3 JellyBean and up. It will also allow users to receive notifications on the device but doesn't allow the user to interact. However, it lives up to HTC's motto in developing the wearable, "athletic performance first, phone companion second". While the device may seem to be marketed at quite the niche market, the Grip will come in handy for anyone who's looking to have a more fitness focused wearable compared to all the smartwatches out there.
The Grip comes with a 100 mAh battery which HTC claims will be able to last 2.5 days on a single charge without its GPS function on. On the other hand, with the GPS function on, it will only last for 5 hours.
HTC says that the HTC Grip will go on sale beginning Spring this year with no specific date set as of yet. It will apparently set you back a hefty USD$ 199 (MYR 726.79).
Are you going to be getting a HTC Grip? Let us know in the comments down below.
Source: HTC