Sweet, creamy with a tinge of bitterness – those are the notes that make up Malaysia's favourite fruit. It takes Malaysia by storm every year when the season hits. Returning for its fifth year, Grab's #GrabDurian promos are making sure that the King makes its way to your door step and in your belly.
Being it's fifth year, #GrabDurian is getting a little bit more diverse in its offerings. Taking advantage of Grab's growth into Food Delivery and also eWallets, this year's #GrabDurian offerings include offers for those who pay with GrabPay at participating outlets.
Musang King for RM20/kg with GrabPay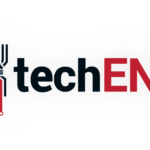 From 26th July to 28th July, Durian SS2 and Grab are having a special offer for Durian lovers who use GrabPay as well as GrabFood. Durian Lovers who use GrabPay at the Durian SS2 store will be able to get an exclusive discounted rate of RM20/kg for Grade A Musang King Durians. The best part is that there is no minimum purchase needed to enjoy the discount.
Private Time with Musang King for RM20/300g on GrabFood
That said, some of us like some alone time with the King and Grab knows this. So, to help us get our craving for the luxurious, creamy, yellow flesh of the Durian without leaving the comfort of our homes, #GrabDurian will be available on GrabFood for RM20/300g. Of course, you won't be getting the signature prickly exterior of the Durian, only the flesh. Instead, them durians will be vacuumed sealed so no one will be the wiser when it makes its appearance.
That said, unlike the first promo, you will need to purchase a minimum order of RM40 to get the special rate. The offer is available at  Durian SS2, Sungai Ruan Durian and Tony Durian USJ 4 only.
One Weekend Isn't Enough – #GrabFood Returns from 29 July to 31 August 2019
A true Durian lover will never get enough durian but who are we fooling. If you're a Malaysian, you can never get enough of the King of Fruits. This is why from 29th July to 31st August you'll be able to get exclusive offers for durians and durian flavoured foods on GrabFood and GrabPay.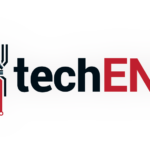 If you're in the mood for durians over the National Day weekend, all you'll have to do is use the promo code MOREDURIAN to enjoy an RM5 discount with GrabFood or simply pay with GrabPay to enjoy an RM5 rebate at participating merchants. You will need to fulfill a minimum purchase of RM35 to take advantage of the offers. Keep in mind that the offers are valid in the Klang Valley and Penang only.
For a complete list of participating merchants and the full terms and conditions you can visit www.grab.com/my/grabdurian2019.