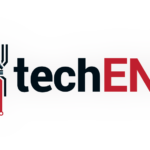 mudah.my started off as a simple partnership between 701Search from Singapore with Telenor ASA of Norway. The partnership aimed at delivering a simple, easy to use online classifieds-ad website targeted for the Malaysian market. Since its launch in 2007, mudah.my has quickly become one of Malaysia's go to places for everything from cars, secondhand items to even property. The pervasiveness of mudah.my's usage is further demonstrated in its top 10 placement in Malaysia's Alexa ranking.
With the website's increasing base of users looking for property on the website,  it only comes naturally that the company would need to take strides to cater to the growing demand. The first step in their plans to become Malaysia's premiere property website, mudah.my Sdn Bhd is announcing a specialised platform called Mudah Property. The platform launched on August 24 with over 290,000 properties for sale or rent. However, the convenience of using Mudah Property doesn't end there! The platform is aiming to also become a one stop solution where users will be able find their property, furnish it and even fix problems which may come with it.
Mudah Property is likely to become one of Malaysia's smartest platforms for property solutions. The company noted that the integration of big data solutions to ensure that all properties and solutions being put forward cater to the needs of the user. In addition, features like "one click search" allow users to narrow down the pool to solutions and properties that fit their needs. Listings on Mudah Property also come with a fixed 60 day expiry to ensure that users get fresh, up to date listings all the time. Duplicate listings are also prevented through big data integration.
Mudah.my looked to popular Malaysian artiste Ayda Jebat to help inspire first time home owners to have confidence in using the platform to find their first property. The collaboration comes in the form of a song called "Easy Peazy" which was produced exclusively for Mudah Property. You can have a look at the music video below.
Are you a fan of mudah.my? Do you think you'll be using Mudah Property to find your dream home? Let us know what you think of the music video.