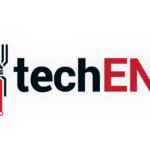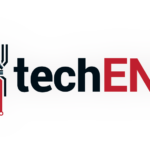 Music fans in Malaysia, wait no longer! MTV today announced the launch of its new mobile service, MTV Traxin Malaysia, which offers consumers a digital music experience curated by MTV, featuring 100 of the hottest music tracks refreshed on their smartphones daily.
MTV Trax is the most up-to-date, easy-to-use and instantly accessible mobile music service available anywhere today, offering music fans – with too much choice and too little time – a one-touch access via their smartphones to the hottest, hand-picked music from their favourite artists. Available to smartphone users in Malaysia, music playlists on MTV Trax reflect many of MTV's music programme playlists on the channel.
"In this age of easy access to music and audience's shorter attention spans, fans place a high value on curated content from credible, trusted music experts. Delivering high quality products and experiences is key to winning over our audience as we continue to engage them," said Paras Sharma, Vice President of MTV & Digital Media, Viacom International Media Networks Asia. "The expertise of MTV coupled with MusicQubed's easy-to-use technology makes MTV Trax the perfect option for fans and Digi customers in Malaysia. Imagine a selection of 100 new tracks each week, delivered directly to users' smartphones…We're putting music that matters in their pockets."
Powered by the MusicQubed platform, MTV Trax is refreshed overnight while users sleep, so they simply wake up to new music. Music fans can enjoy unlimited play, listen offline from any location, 'heart' favourite tracks to create their own playlists and share what they are listening to on Facebook, Twitter and Google+. "MusicQubed delivers premium music playlists to people who want to listen to popular music whenever and wherever they choose. Flexibility is key and so a convenient and simple mobile service, packed with the music you love, holds mass appeal," said Chris Gorman OBE, Chief Executive, MusicQubed.
Anyone with an account at Digi Shelf, or Apple, Windows App or Google Play stores can download the MTV Trax app free-of-charge by searching for 'MTV Trax or by visiting www.mtvtrax.com/my. App users then sign up via Facebook or Gmail to enjoy a two-week free trial, where they will have full access to the playlists.
After the free trial, users may continue the full service by taking up the 'Premium' monthly subscription of US$2.99 (iOS)/ US$1.70 (Android/Windows) or access 60 tracks per month on shuffle play for free on 'Lite' mode. Additionally, Digi subscribers who have activated Digi Music Freedom can download the app's content at no internet charge.
– End –
About MTV
MTV is the world's biggest youth entertainment brand. With a global reach of nearly 785 million households, MTV is the cultural home of the millennial generation, music fans and artists, and a pioneer in creating innovative programming for young people. MTV reflects and creates pop culture with its award-winning content built around compelling storytelling, music discovery and activism across TV, online and mobile. Outside of the United States, MTV is part of Viacom International Media Networks, a division of Viacom Inc. (NASDAQ: VIAB, VIA), one of the world's leading creators of programming and content across all platforms. For more information about MTV in Asia, visit www.mtvasia.com.
About Viacom International Media Networks
Viacom International Media Networks (VIMN), a unit of Viacom Inc. (NASDAQ: VIAB, VIA), is comprised of many of the world's most popular multimedia entertainment brands, including MTV, MTV LIVE HD, Nickelodeon, Nick Jr., Comedy Central, Paramount Channel, and more. Viacom brands reach more than 3.4 billion cumulative subscribers in 180+ countries and territories via more than 200 locally programmed and operated TV channels and more than 550 digital media and mobile TV properties, in 40 languages. Keep up with VIMN news by visiting the VIMN PR Twitter feed at www.twitter.com/VIMN_PR. For more information about Viacom and its businesses, visit www.viacom.com, blog.viacom.com and the Viacom Twitter feed at www.twitter.com/Viacom.
About MusicQubed
Founded in 2010, MusicQubed delivers the world's simplest, most affordable, friction-free, premium music service. Developed purely for mobile, MusicQubed combines patent pending push technology, a streamlined user experience, innovative licensing and brand partnerships to power a next generation channel for mass-market music distribution and consumption. MusicQubed is working globally with brand partners, media channels, telcos and other distribution partners to deliver the hottest, handpicked new music to music fans around the world.