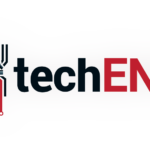 Google recently accused MPAA of attempting to bring back SOPA with the assistance of state prosecutors. Now, Google has brought the accusations to the court and made it a full-blown lawsuit. The tech tycoon is asking the federal court to dismiss the subpoena Attorney General Jim Hood gave to Google three months back.
According to the document, Google violated the Mississippi Consumer Protection Act. It also accused Google of not being able to prevent crimes being done via its services. Hood is hoping that the parties try to negotiate and come to a peaceful solution as these actions affect consumers at large.
According to the lawsuit document, the tech giant asserts that the subpoena is against the company's constitutional rights. It also argues that the whole issue of copyright is in the turf of the federal law and no one else's. Google defends itself by saying the accusations are false and baseless which go against Section 230 Communications Decency Act. The Act is legislation aimed to protect web services for being blamed for any criminal activity of users.
Google wants a restraining order to be given on the Attorney General and it also seeks a preliminary injunction to protect itself from any injury that may arise. Google explains that it doesn't want the issue to have to go to the courts but needed to do so as it needs to defend its merit.
Google's statement can be found in its announcement post right here.
Source: ENGadget