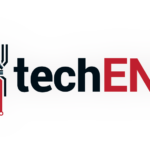 Many of the fitness trackers in the market are not that affordable and unfortunately, this is the number one reason why many of us have yet to purchase one. Well, we're in luck then. The Movo Wave has just debuted and the price of the device will blow you away. You only need to spend USD$29.99 (MYR105) to own this fitness tracker.
Movo Wave is one of those devices that gives you an affordable price with the basic necessities you're looking for in a fitness tracker. You have the ability to monitor daily steps, distance and calories. You however, won't be able to calibrate the device between heavy exercising and normal everyday activity. Nevertheless, the Movo Wave is water resistant and its battery life can last you up to a fortnight in a single charge.
Movo Wave is recommended for those who want to understand their daily activities more and just keep track so you can lead a healthy lifestyle. Obviously, the device won't appeal much to an athlete who needs the extra features to satisfy their needs.
With the Moto Wave, you get an Android app that features a calendar and graphs. User can in addition, tag locations and pictures to show off to friends your new healthy lifestyle.
For those of you interested, you can purchase the device right now and shipping will be starting today! So, there's no long waiting period in stored for you!
Source: Android Authority