Motorola Mobility has been creating waves with their recent releases over the past year starting with their flagship MotoX showing consumers that the best smartphone experience need not come from the beastly specifications we are used to and their MotoG proving that you don't have to sacrifice that much to come in at an affordable price point. With both phones, Motorola introduced something that most manufacturers forgot: Personalization; with both their MotoMaker for the MotoX and their replaceable back plates for the MotoG.
Motorola has sent out invitations to many tech blogs announcing a device "priced for all" at a May 13th event hosted in London and India. Motorola has been creating waves in the recent year with the releases of their phones.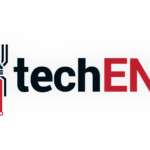 No specifications have been given for the events, but, many speculate that Motorola is poised to release the rumoured budget MotoE which is speculated to be a more budget friendly version of the already budget MotoG specced with 4.3 inch 720p display and a 1.2GHz dual core processor, 1GB RAM and 4GB internal memory with a microSD card slot for further expansion. Other speculations indicate  that Motorola is going to release their rumored MotoX follow up the MotoX+1 equipped with the Snapdragon 800 Quad Core processor with a 1080p FullHD 5.2inch display, 32GB of storage and 2GB RAM. The latter  obviously positioned to be Motorola's next flagship.
Given Motorola's recent track record,  it's hard to tell which device will be announced especially given that the price of the MotoX at RM 1400 (USD 428) for the 16GB variant which was recently released in Malaysia a whopping RM1000 (USD 306) cheaper than the competitions flagships such as the Galaxy S5  and HTC One M8.
So mark your calendars for May 13th to see what's to come.
Source: Android Authority ; Tech2 ; Engadget ; TechnoBuffalo