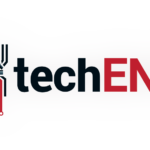 On the heels of the release of its latest flagship, the Moto Z and Moto Z Force, Motorola is facing a major problem – maintaining their new devices with Google's Monthly Android Security Patches. Many manufacturers have gotten on board with Google's request to push out monthly security updates to their devices. This policy change at Google came after the discovery of the "Stage Fright" vulnerability a few months ago.
Since its initial release of the popular "Moto X" line of devices in 2013, Motorola has made a name for itself being one of the fastest manufacturers to roll out Android updates to their devices. This includes their lower end Moto G and Moto E. However, moving forward, it looks like Motorola may soon be losing that. In a statement to Ars Technica, the now Lenovo owned company states that
"Motorola understands that keeping phones up to date with Android security patches is important to our customers. We strive to push security patches as quickly as possible. However, because of the amount of testing and approvals that are necessary to deploy them, it's difficult to do this on a monthly basis for all our devices. It is often most efficient for us to bundle security updates in a scheduled Maintenance Release (MR) or OS upgrade.

As we previously stated, Moto Z Droid Edition will receive Android Security Bulletins. Moto G4 will also receive them."
This statement could potentially dampen the sales of the newly released Moto Z and Z force as their customers have come to expect timely updates from the manufacturer. Many other tech blogs out there have stated that the change in their policy is "unacceptable" and "insecure". We totally agree with them; especially considering that the device comes with features which could possibly increase the devices vulnerability to attacks such as Near Field Communication (NFC). In an age where nearly all our information is digital, it is disheartening to see manufacturers not put their consumers first.
The frequency of Motorola's MRs seems to once a quarter with the Moto X only recently receiving the May security patch. It seems likely that Motorola will continue to update their devices in this manner leaving Motorola touting consumers vulnerable for at least 2 months.
Source: Ars Technica