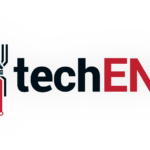 Motorola has just transitioned from being owned by Google to being a subsidiary of Lenovo. The transition hasn't changed anything! The newly acquired subsidiary of Lenovo is following its strategy of having a lean lineup of devices. In doing so, Motorola has now garnered a reputation for being the manufacturer with the fastest update time and the best software experience. This is evident with the success of both generations of its Moto X and Moto G devices as well as the success of the Moto E.
It looks like Motorola maybe looking to add another device to its core lineup. Rumours are surfacing of a new device being in development at Motorola which takes its cues heavily from the recently released Nexus 6. According to the anonymous rumours, the device will be coming with a 5.9-inch screen. It will also be running the latest Qualcomm Snapdragon 810 making it potentially the first 64-bit device coming from Motorola. In addition, the yet unnamed device is supposedly coming with a whopping 4GB of RAM. All of these will be powered by a 4000 mAh battery. Don't expect to see the new Motorola device anytime soon though as the source says the device is slated for a mid 2015 release.
If this sounds vaguely familiar, it should. The rumours are vaguely similar to the Moto S that we heard of earlier in the year. However, we also have some speculation that the device may be a new addition into Verizon's arsenal of DROID devices.
So sound off in the comments below! Would you buy another Motorola phablet?
Source: Droid Forums via PocketNow