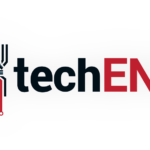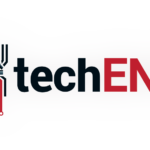 Motorola seems to be caving in with the specifications race with its upcoming flagship device, the Moto X+1. The company released the predecssor, Moto X, to much praise for bringing an affordable price point to the flagship race but received a lot of criticism for using an outdated Snapdragon S4 Pro processor to drive the device. However, the X8 configuration used by Motorola in the Moto X to bolster its contextual and voice processing capacities were critically lauded.
It seems like Motorola may be touting a more current processor in its upcoming Moto X+1. Recent benchmarks reveal that the Moto X+1 , will be powered by a quad-core Qualcomm processor running at 2.45 GHz. The Moto X+1 was initially thought to be coming with a Quad core Qualcomm Snapdragon 800, however, the Snapdragon 800 comes with a 2.3 GHz clock speed. This has lead to speculation that the device is most likely coming with a Snapdragon 801 which comes with a 2.5 GHz clock speed. The processor is a respectable bump and is more current compared to the Snapdragon S4 Pro when the Moto X was released.
In addition to the processor, the benchmark shows that the device being benchmarked, the XT1097, is also sporting a respectable 2 GB of RAM. However, there is no clear indication that the data we are seeing is the Moto X+1. The device in question could also be the Moto Maxx phablet which has surfaced recently in rumours.
The Moto X+1 is expected to be launched with the Moto 360 later in the summer in late September. But from the looks of the amount of device leaks we are seeing, they may not be the only devices that will be launching then. We have also the rumoured follow up to the widely successful Moto G which has also been making its rounds in the rumour mill.
We have a little over 2 weeks until the end of August. We'll have to wait and see what new rumours these next few weeks bring.