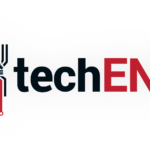 Motorola's streak of releasing winning devices seems to be continuing with its new device the Moto Stream. The Moto Stream reminds us of the short lived Nexus Q announced at Google I/O in 2012. However, Motorola has a more focus approach to the device by simply focusing on audio.
Essentially, the device looks to turn analogue audio devices such as your home speaker system (if you don't already have a wireless system) into one that can work via wireless interaction with a smartphone or tablet. From the looks of it, the device connects via analogue 3.5 mm connector to your sound system and pairs with your smartphone or tablet via Bluetooth or Near Field Communication (NFC). From there it's a seamless experience, your music streams to your speakers. Unlike the Nexus Q, however, the Moto Stream isn't equipped to power speakers or hook up to your television for video streaming.
On the other hand, the device's "Heist mode" is geared to promote a social music experience between friends. It allows peers to take control of the device and stream or take over the music streaming with their own. The device is priced at USD$49.99 (RM 160) but  there is no word on availability outside the U.S..