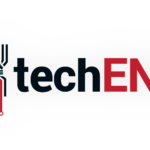 Motorola's device pipeline seems to be brimming with devices. It has its highly anticipated follow up to the Moto X, the Moto X+1 is already slated for release by the end of summer. Together with the Moto X+1, the even more highly anticipated Moto 360 smart watch is also expected to release together.
It seems like Motorola is not done just yet. A new trademark application from Motorola has surfaced at the US Patent and Trademark Office for the name "Moto Maxx". The trademark application states that the Moto Maxx moniker is set to be used for  "Mobile phones, smartphones and accessories therefor, namely, battery chargers and adapters".
The "Maxx" moniker is not new to Motorola's line of devices and has been used in the company's Verizon exclusive "Droid" and "RAZR" devices.  The Maxx variants of its previous devices such as the RAZR Maxx and last year's DROID Maxx come with a larger size and a significant bump in battery life. The trademark application has sparked renewed speculation that Motorola is working on a new phablet with impressive battery life.
We have to wait and see with Motorola's launch event later this summer.
Source: PhoneDog via Android Authority