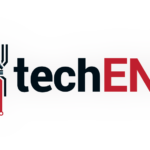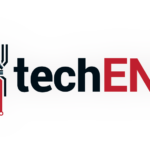 Motorola is no stranger to the mobile device industry. Thebcompany produced many trend setting services in it's heyday including the iconic Motorola RAZR and the first 10-inch tablet the Motorola XOOM. It had a tumultuous start in the then new smart device market. With their separation from Motorola Solutions, Motorola Mobility continued to innovate with devices such as the Motorola Milestone (Droid) but struggled to gain traction in the market.
Come 2011, Motorola Mobility was acquired by tech behemoth, Google. Under Google, the company saw a comeback with their Moto X line up paired with their signature Moto Maker. However, Motorola's runaway success came with their budget friendly Moto G line up. The Moto G brought mid-range specifications to a sub RM1,000 price point. The Moto G has even outsold Motorola's signature RAZR line up. That said, the company has been noticably absent in the Malaysian market until last year with the launch of their flagship Moto Z and MotoMods.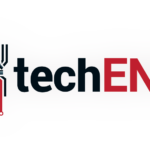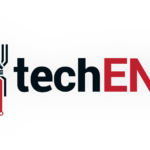 Today, under the umbrella of Lenovo, the company expands it's offerings with the introduction of the fifth generation of the widely praised Moto G line up: the Moto G5 Plus. The Moto G5 Plus represents a departure from the initial "budget" pricing but retains it's important value for money offerings. With the new Moto G5 Plus, the Moto G enters true premium mid-range territory.
The Moto G5 Plus brings the Qualcomm 625 Octa core (8 core) paired with the Adreno 506 graphics processor clocked at 2.0GHz. It will come with 32GB internal storage with 4GB RAM. It will be able to take advantage of both 3G and 4G LTE connectivity and is dual SIM enabled. You won't have to sacrifice your second SIM for expanded storage either.
The Moto G5 Plus will have a 5.2-inch IPS LCD display with Full HD 1080p resolution and Corning Gorilla Glass 3. It'll be powered by a 3000mAh battery with Motorola's TurboPower Charging which the company promises to deliver 6 hours of battery with 15 minutes of charging.
On the camera front, the Motorola Moto G5 Plus comes with 12-megapixel main camera with Dual pixel auto focus and f/1.7 aperture. While the front facing camera is a 5-megapixel sensor with wide angle lens and f/2.2 aperture. The Moto G5 Plus camera is capable of 4K Ultra HD video recording.
The device is capable of Wi-Fi 802.11 a/b/g/n and Bluetooth 4.2 connectivity. Don't fret about the 3.5mm headphone jack, the Moto G5 Plus has it in tow. It's also has a fingerprint sensor and is NFC capable. In addition, the Moto G5 Plus comes with Android 7.0 Nougat and is guaranteed at least one OS level update (meaning to Android O). You'll also be able to take advantage of Motorola's Moto customisations such as Moto Display and Moto actions.
The Moto G5 Plus will be available exclusively from Lazada for RM1,299 (USD$304.22) in Lunar Grey and Fine Gold. You'll be able to take advantage of Lazada's 0% instalment plan to purchase the device.
Preorders begin today (May 29) and end on 4th June. Preorders will enjoy an additional 12 month warranty under the Moto Care Plan worth RM199 and a Moto Flip case and screen protector woth RM99. Devices are expected to ship on June 5th. Purchases from June 5th onwards will come with a Moto Flip Case worth RM99.