Motorola Mobility had a much anticipated event earlier today across the world, in London, India and four other locations to announce their latest foray into the mobile phone arena. In our previous articles, we speculated that Motorola would announce more than one device at this event, and they did. Here's a quick download on what happened at the event.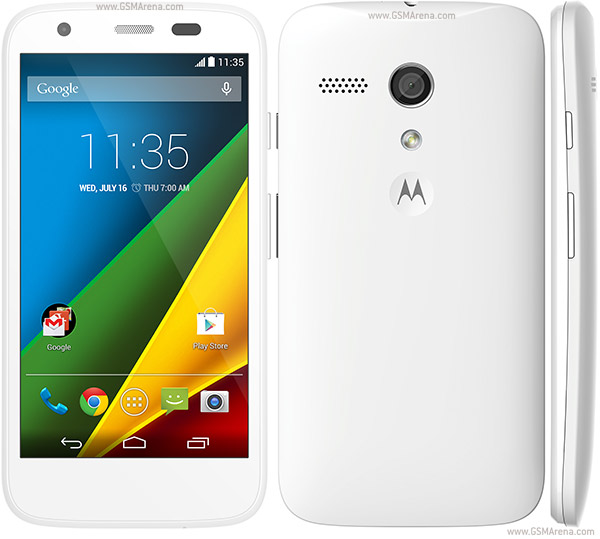 Motorola started off by highlighting the Moto G, their midrange phone which was extremely successful; praising it as the "best selling phone in Motorola history" which is high praise considering their previous best seller the Motorola RAZR – the original one, not the recent reboot with android. They also highlighted that they are willing to listen to consumers who wanted more storage and faster connectivity and as a response, they announced their first phone for the event: the MotoG 4G. The Moto G 4G is essentially and update to the current Moto G which runs on a Quad Core Snapdragon 400 processor with 8GB or 16GB storage and 1GB of RAM; equipped with a 4.5-inch 720p IPS display. The main difference with the current generation Moto G, is that this new version will be able to take advantage of 4G LTE networks and also have expandable storage via microSD cards. Also, it comes with a white front panel in addition to the black. The price of the Moto G 4G will be US$219 that would place local prices around RM 700 just a little over RM20 more than the current Moto G.
Motorola hyped this event by saying they would release a phone that was "made to last" and "priced for all". So the much anticipated announcement couldn't just be an incremental bump to the Moto G now, COULD IT?
In comes Motorola's big announcement, the Motorola Moto E. The Moto E is made to cater to budget markets, costing only about $129 (RM 420). It comes equipped with a Qualcomm Snapdragon 200 Dual Core processor with 1GB of RAM, a 960×540 4.3-inch display, 4GB of internal storage expandable with microSD cards, a 5-megapixel camera and FM Radio. No front facing camera to be seen on the Moto E but the phone is expected to come to market with the latest version of Android KitKat (4.4.2 or 4.4.3 which is yet to be released). It also comes with a 1980mAh battery with the promise of a full day of battery, splash proofing and scratch-proofing.
Now, you might be asking what makes this phone so great? Well, Motorola anticipated that question and has been very pre-emptive and proactive with their response to this question. They highlighted a recent issue with the Samsung Galaxy S3 and S3 mini which suffered a cancellation of the much anticipated Android KitKat update due to RAM limitations. Motorola's answer to this was simply to keep the version of Android running on their phones close to stock and also they promise to provide their updates in a timely manner. If their track record with the current Moto X and Moto G is anything to go by, people who buy the phone are going to be in for a treat as Motorola managed to provide the update in a matter of 19 days after Google's initial announcement of Android 4.4.2 as compared to the other manufacturers such as Samsung and HTC whose devices were either left in the dark or are just receiving their updates 9-10 months after the announcement.
Along with this, Motorola also announced a new software feature for their phones: the MotoAlert, similar to the app find my friends, it allows you to send your location to your loved ones via GPS and/or send messages to them when you arrive at the location – so no more worried calls from your wife or mother when you go on a trip, just set it on your phone and it will send a text message as soon as you arrive. If your feeling unsafe, you can ask your friend to follow you on their devices via the app as well.
Source: GoodbyeDumbPhone, AndroidCentral