It seems the cup has finally come to Motorola. Google's next Nexus device, the Nexus 6 is rumoured to be made by Motorola. This coming after the surprise sale of Motorola Mobility to Chinese manufacturer Lenovo. When Motorola Mobility was initially bought over by Google, rumours surfaced of a Motorola made Nexus device which was shot down by Google amidst an increasing concern from partners such as Samsung of Google entering the manufacturing business.
However, rumours are now surfacing of a device codenamed "Shamu". The Nexus devices have been notorious for having code names based on aquatic life such as Manta, Tuna and Maguro. The recently rumoured "Flounder" which is the next Nexus tablet to be made by Taiwanese company HTC is the most recent. This time, it seems like Google is heading into whale territory if the codename is anything to go by. The "Shamu" codename relates to an Orca whale who was the first to survive in captivity – an interesting choice for a codename.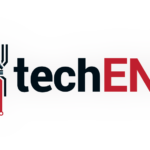 The device is rumoured to be Google's first venture into the phablet arena – created by Samsung's first Galaxy Note device.  The device is rumoured to come with a 5.9-inch display but little else is known. The device appeared on a bug tracker for Google's Android hinting that the information is likely from a prototype of the Nexus device. However, Android Police advises a grain of salt as hardware tends to change even with a prototype device already in the wild.
However, given Motorola's track record in the recent year, it comes as no surprise that Google has chosen the company to manufacture the Nexus 6. It may seem like the recent sale of Motorola Mobility to Lenovo made this possible as rumours of the Motorola made Nexus device emerged in the month proceeding Google's initial purchase. However, when it comes to the know how, it may seem like Motorola Mobility has been making the right moves ever since Google purchased it with the much needed step away from its clunky Android Skin, MotoBlur when it released it's line of Droid and Moto devices last year. With a near stock experience with a few value adds here and there – mostly in app form. Motorola has also been one of the fastest manufacturers to get their software updates out – only three weeks after official release.
While we have no photos of the device, you can't help but get excited about it given Motorola's build quality and exceptional software support, it would be a welcome device which could possibly also get some MotoMaker like support.
Let us know what you think of a Motorola made Nexus 6 phablet? Too big? Too late? Don't care? Leave your comments below.
Source: Android Police (2)