Motorola Connect has promised to extend a handful of sizeable updates for itsConnect app. This new feature offers a new watch face which has customization options and a fitness tracking system that was made for the Moto 360.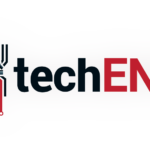 In this new updated version, the most interesting change is the option to personalize the Moto 360 watch face. Originally, the watch faces has five different backgrounds; there is the Pascual, Dials II, Roman, Blossom and My Design.
But beyond that, Motorola added a new option from its "faces" design. The company now offers the capability to tweak the hands, background colors and even upload a picture from the users choosing image. Globally, the Moto 360 has now a least a thousand of different watch faces.
Not only that, Motorola has also introduced the Moto Body. The Moto Body has the ability to track users steps, distance travelled and also the heart rate. This new included feature can estimate on how many calories the users have burned,and suggest some exercise  goals based on the users data.
Users can now seize the update from Play Store. Let us know what do you think about this new update.
Source: Techno Buffalo